Granny spin-doctors
"My first face-to-face of the campaign was with my spin-doctors – my grandmothers. We should move forward step by step, just the way they taught me."
Former prime minister Matteo Renzi, the 43-year-old head of the centre-left Democratic Party, in a Facebook post accompanied by a picture of him with the two elderly women – one aged 97 and the other 88.
'White race'
"We have to decide if our ethnicity, if our white race, if our society continues to exist or if it will be wiped out."

Attilio Fontana with Berlusconi. Photo: Piero Cruciatti/AFP
'Nothing can change'
"We're at 40 percent, we are the majority. In two weeks, nothing can change."
Il mio obiettivo principale era non far andare al potere i Cinque Stelle. ll #PD non è mai stato in campo, il #M5S ora è sicuro che non andrà al governo. Noi siamo al 40%, siamo la maggioranza. In questi quindici giorni non può cambiare niente. #TagadaLa7

— Silvio Berlusconi (@berlusconi) February 15, 2018
With all his years in politics, Silvio Berlusconi really should have known better.
'Dumb' Italians
"I find Italians to be very dumb. It might be controversial but it's true: they are strange people."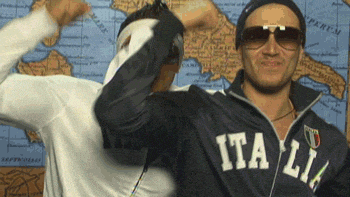 Alessandro Di Battista, a leading candidate for the anti-establishment Five Star Movement (M5S).
'Good wine'
"I'm like a good wine. I only get better with age. Now I'm perfect."

Photo: Alessandro Di Meo/Pool/AFP
Berlusconi again, an 81-year-old media tycoon who has served as prime minister four times but can no longer be a candidate because of a fraud conviction.
Attilio Fontana, the anti-immigration Northern League party candidate for governor of the Lombardy region. His comments were condemned by mainstream parties and he later said it was a "slip of the tongue".
'Psycho dwarves'
"Don't give in to this stupid new age made up of psycho dwarves and fake TV news."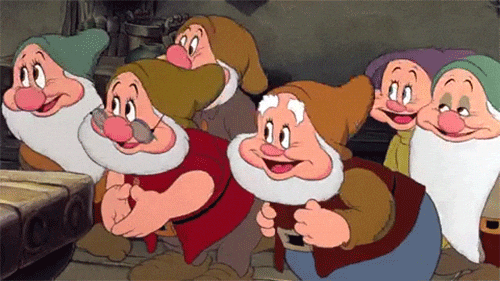 That was the M5S founder Beppe Grillo, writing on his blog. He's been using the neologism 'psiconano' (psycho dwarf) to refer to Berlusconi for several years in a possible dig at the 1.65-metre-tall billionaire's stature.
'Makes me sick'
"'I'm not a politician, politics have always made me sick. Even politicians know that it's very far from the best of what human activity can be."
This quote came from four-time prime minister Silvio Berlusconi.
'Wrong to trust humans'
"I was wrong to trust the human being, but there's time to remedy this." 

Photo: Marco Bertorello/AFP
Five Star leader Luigi Di Maio commented on the revelation that politicians from his party, which campaigns on an anti-establishment, anti-corruption platform, had faked repayments of their salary and pocketed a total of over €1 million. 
'No-one will marry you'
"Don't shake hands like that. Too strong. Otherwise men will think: this one is going to beat me up, and no-one will marry you. Be careful."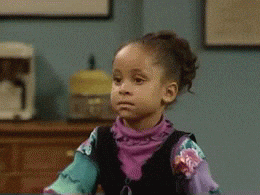 No prizes for those who guessed this quote came from Berlusconi too, at the end of an interview with a BBC reporter.
'Not racist'
"Italians first. I am not racist but I say that people who come to Italy should come and work and not carry out crimes or commit violence."

Photo: Miguel Medina/AFP
Evaristo Bellu, 56, a supporter of the radical-right League in the Veneto region.
'Why not, peasants?'
"I said you stank. Now I want your vote. Why not, peasants?"

Photo: Riccardo De Luca/Avaaz
A placard by the Avaaz campaign group mocking League leader Matteo Salvini's attempt to win votes in southern Italy – a region which his party has traditionally dismissed as backward and a drain on public funds.
'Want a great shit?'
"To shit, don't use [laxative] Guttalax, use Di Maio – the laxative that won't let you down, the laxative that will help you. Want a great shit? Use Di Maio."
Further proof that Italy's politicians won't shy away from vulgarity when criticizing their rivals, art critic and former mayor and MP Vittorio Sgarbi filmed a clip of him sitting on the toilet insulting the Five Star leader.
'Stop loving me'
"Stop loving me so much and vote for me more."
Photo: Thierry Roga/Belga/AFP
A plea from Emma Bonino, a long-time radical activist and one of the country's most popular political figures, for votes for her small centre-left More Europe party.
'Racism against Italians'
"There is racism in Italy, against Italians."
Photo: Marco Bertorello/AFP
Turin's Egyptian Museum became an unlikely flashpoint for Italy's far-right after offering a discount to Arabic speakers. This quote came from Brothers of Italy leader Giorgia Meloni, who
led a rally
outside the cultural site.
'Blessed by the gods'
"He's an exceptional man… He's a real pillar of Italy, someone blessed by the gods."
Elga Morati, a 70-year-old retired nurse, in reference to Berlusconi at a recent campaign event in Milan.
'Can't be worse'
"When you see what we had before, you think that it can't be worse."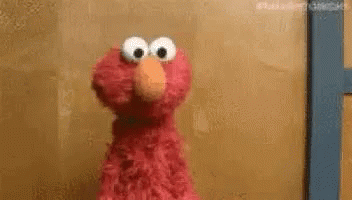 Rita, a fishmonger in the town of Guidonia near Rome, which has elected a mayor from the Five Star Movement.
Mussolini returns
"Governing this country is not impossible, it's pointless."
A quote from the character of Benito Mussolini from a comedy that came out during the campaign and imagines the fascist dictator returning to modern-day Italy.
READ ALSO: