Get a month's worth of your favourite newspapers and magazines – for free
Readly - the 'Spotify of magazines' - is offering readers of The Local a free month's worth of unlimited all-you-can-read magazines. You just need to answer one quick question and we'll send you a link so you can try the app for free.
Published: 3 May 2019 05:00 CEST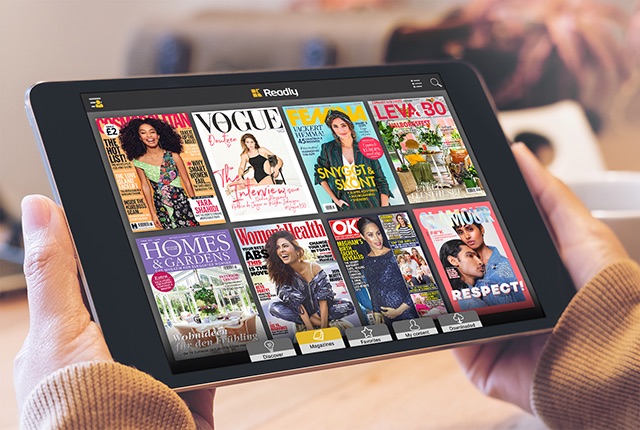 Photo: Readly
This content was produced by The Local Creative Studio and sponsored by Readly.
Moving to Italy: Four tech tools to ease the transition
Technology blogger Faith MacAnas shares her favourite tools for making the transition to a new city easier.
Published: 1 March 2017 08:28 CET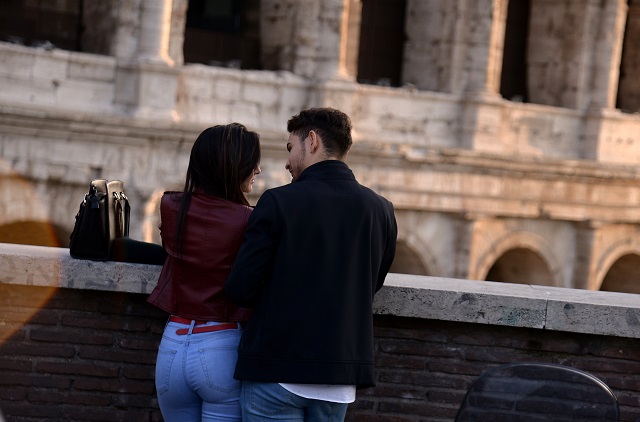 Moving to Italy is a dream for many, but it's not always a smooth transition. Photo: Filippo Monteforte/AFP
Moving abroad is an exhilarating experience, offering you the thrilling opportunity to learn more about a new way of life and meet new people.
Unfortunately, it can also be a difficult time, as you attempt to learn a new language, make new friends and navigate everyday life within a new culture. To ease the transition, there are plenty of useful tools that make it easier to adjust to your new life abroad.
Offline Maps and City Guides
When you're new to a city, the last thing you want to do is look like a tourist. Carrying around a map or a city guide can make you a target for pickpockets and other con artists, so it is wise to download offline maps to help you get around.
Offline maps can be downloaded to your smartphone so you don't have to use data or worry about finding a reliable public WiFi connection.
– HERE: This app works just like Google Maps, except it is available offline. You can download maps of the city you're visiting and easily navigate your surroundings.
Rome is a beautiful city to get lost in – but that doesn't mean you have to. Photo: Pexels
– CoPilot GPS: This is an offline map that features a vibrant interface that is easy to read while you're walking around the city. Its offline maps even provide the locations of shops, services and landmarks. To stay on top of traffic and service delays in real-time, online GPS is still a handy tool.
– Triposo: This is a city guide and offline map application rolled into one. It provides a downloadable map that you can customize with your places of interest and it offers up personalized suggestions without requiring the internet!
With the help of offline maps and interactive city guides, you can explore your new Italian home like a local. Mark points of interests and discover new places every day. You can even set a new theme each day and set all the points on your maps to local art galleries, libraries or parks.
Language Apps
To fully immerse yourself in your new home in Italy, it is important to learn the national language and about get to know the local dialect – whether that is Tuscan, Romanesco or Milanese. There are several different types of apps to help with this process:
– Italian-English Dictionaries. Apps like DIC-o's Italian-English Dictionary allow you to quickly search for translations of individual words. They are most useful when you're reading signs or menus.
– Phrasebooks. Mobile phrasebooks work exactly like the phrasebooks you would purchase at Chapters. FIAT has launched its own Italian phrasebook which is incredibly useful for visitors to Italy. They can help when you are first learning the language, and it is a good idea to memorize phrases that you are likely to use before you leave the house.

Swap lengthy books for apps. Photo: Pexels
– Interactive Lessons: Apps like DuoLinguo, L-Lingo and Rosetta Stone present users with a gamification approach to learning new languages. They should be combined with other learning tools like online courses or textbooks, but they can significantly improve your language skills.
You can also use existing apps to practice your new language. Set your GPS to speak in Italian and try to follow the directions or watch your favorite films on Netflix with Italian subtitles on. These simple ways of introducing the new language into your everyday life will help you internalize all the new vocabulary you're learning.
A High-Quality VPN
One of the most interesting things about living in abroad is discovering pop culture, but it's important to stay in touch with films, movies and music from home. 
On services like Netflix, Hulu and Amazon Prime, some programs are blocked in certain locations around the world. If you experience difficulty when streaming georestricted content, a Virtual Private Network (VPN) can modify your IP address and allow you to watch television shows that are only available on Netflix USA, for example. Here's a guide on how you can unlock these restrictions using a VPN.

File photo: Pexels
VPNs also help to keep you safe while browsing the web from public WiFi hotspots. When you're new to a city, it is likely that your first few weeks will be spent using your hotel or hostel's WiFi (or an unprotected public network). When using a VPN, everything you send or receive over the internet is encrypted. This way third parties will be unable to access your information. This is particularly important if you are using the internet to conduct financial transactions.
When moving to a new country, it can be difficult to make new friends. Making contacts in your new place of residence is essential to helping you feel at home.
A great tool to help you meet new people is Meetup. This app and website allows you to meet new people who have an interest in similar topics. There is a Meetup page for all of the biggest cities in Italy and you'll find that there are plenty of groups to choose from. There are hundreds of Meetup groups in Rome alone.
In fact, the Expats Living in Rome group has over 1000 members, and they host several events per week, including book swaps, dinners and mixers.

Photo: Filippo Monteforte/AFP
You can also find plenty of local events from global organizations like the American International Club of Rome and online forums like Internations. They are frequented by expats from all over the world and provide you with the opportunity to make new connections that will make you feel more at home.
Adjusting to life in a new country can be difficult, but there are plenty of useful tools to help you make the most of your new surroundings. By learning the language, exploring the city, meeting new people and maintaining a connection to home, you are sure to feel comfortable in your new country in no time.
Faith MacAnas is a technology blogger for SecureThoughts.com who has spent years travelling the globe. She has discovered all sorts of new apps and resources to help ease into another place and aims to share her findings with other new expats.  
Want to write a guest post for The Local Italy? Get in touch at [email protected]