For members
How can American citizens work in Italy?
Americans have to fight through a quagmire of bureaucracy to get the right to work in Italy. The Local spoke to Paolo Zagami, an immigration lawyer at Zagamilaw in Rome, to find out how others can get through the process as painlessly as possible.
Published: 27 August 2019 13:38 CEST
How the EU aims to reform border-free Schengen area
European countries agreed on Thursday to push towards a long-stalled reform of the bloc's migration system, urging tighter control of external borders and better burden-sharing when it comes to asylum-seekers.
Published: 4 February 2022 10:09 CET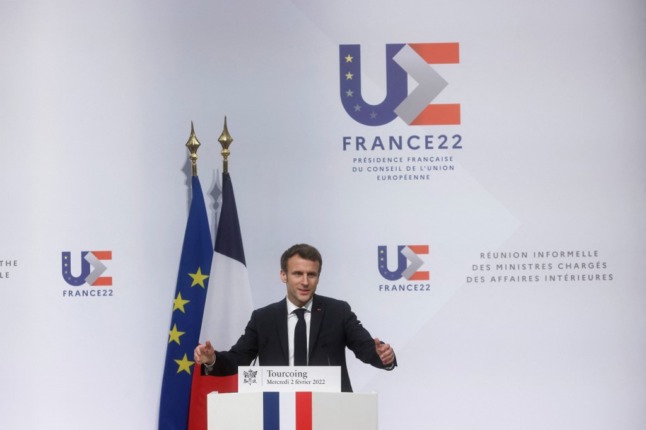 European interior ministers met in the northern French city of tourcoing, where president Emmanuel Macron gave a speech. Photo: Yoat Valat/AFP