For members
Brexit meets Italian bureaucracy: How to deal with the ultimate paperwork nightmare
Brexit might have become reality, but Brits shouldn't experience any changes to their rights in Europe until the end of the year. Although some Italian officials might try to tell you otherwise.
Published: 5 February 2020 14:14 CET
Updated: 23 February 2020 11:12 CET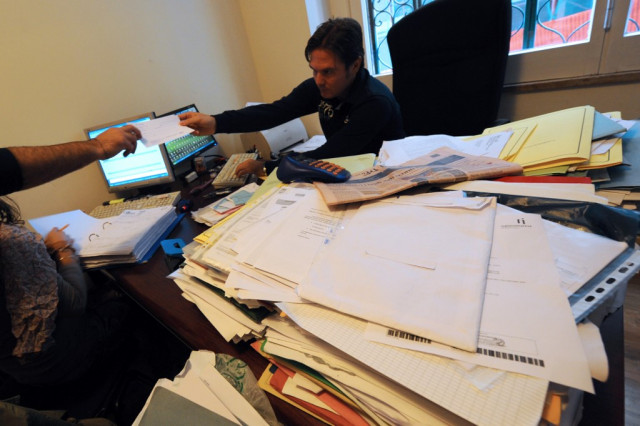 Getting your paperwork done in Italy is rarely straightforward at the best of times. Photo: AFP
For members
Frustration grows as UK driving licence holders in Italy wait in limbo
British nationals living in Italy are becoming increasingly concerned by the lack of news about a reciprocal driving licence agreement post-Brexit, and say the current 'catch-22' situation is adversely affecting their lives.
Published: 20 May 2022 17:20 CEST