If you've ever agonised over an Italian menu – and frankly who hasn't – the chances are a waiter has eventually attempted to bring your deliberations to a close by inquiring: "Ci siamo?"
Made up of the verb essere ('to be') and the adverb ci ('here/there'), it literally translates as 'here we are', but in the form of a question it can mean anything from 'Are you ready?' to 'All good?'
You can use it to check that someone has understood you, that they agree with you, or that they're good to go. When a waiter asks your party "Ci siamo?", he's checking if you're ready to order, while if a teacher breaks off her lesson to ask the class "Ci siamo?", she's making sure that everyone's following.
You can also use it as a statement: it's like saying 'Here we go', 'That's settled' or 'All good!'
Think of ci siamo as a way to say you've arrived at a certain point, whether that's a point of readiness ('Good to go!'), a point of completion ('All done!'), a point of understanding ('Got it!'), or a point of departure ('Here we go…').
If you want to be really emphatic, you can say something like "ora sì che ci siamo" – 'Now we're talking!' or 'Now we're really getting somewhere!'
Naturally, the opposite is non ci siamo – 'that's not it', 'this is going nowhere', 'that's not on'.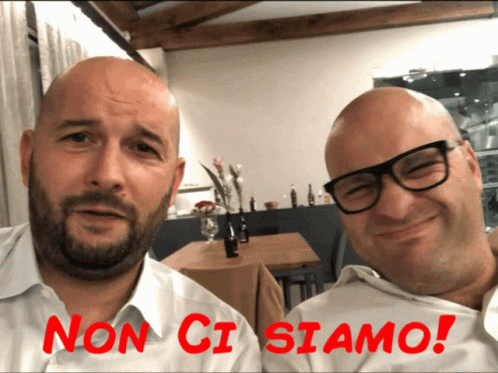 You can even abbreviate it to NCS: 'nope!' or 'nuh-uh!'
And if you're closer to CS than NCS but not quite there yet, you can say ci siamo quasi: 'we're almost there' or 'we're close'.
Do you have an Italian word you'd like us to feature? If so, please email us with your suggestion.