The Italian National Health Service (SSN – Servizio Sanitario Nazionale) is open to anyone living in Italy, and registering with it guarantees foreign residents all the same care available to Italian nationals at the same cost.
But that process is more straightforward – and cheaper – for some than for others.
Here's what you need to know about registering with Italy's public healthcare system.
Who can register for free?
Certain people are entitled to iscrizione obbligatoria, 'mandatory registration' or 'registration by right', in the national health service.
That means you can register with the SSN for free.
Iscrizione obbligatoria applies to the following categories:
People in these categories are also allowed to register their spouse, children or other dependents under the same conditions, with the exception of elderly parents.
Until Brexit takes effect on December 31st, British pensioners with an S1 social security form are also entitled to register with the SSN for free. 
READ ALSO: British pensioners and students in Europe urged to apply for new EHIC card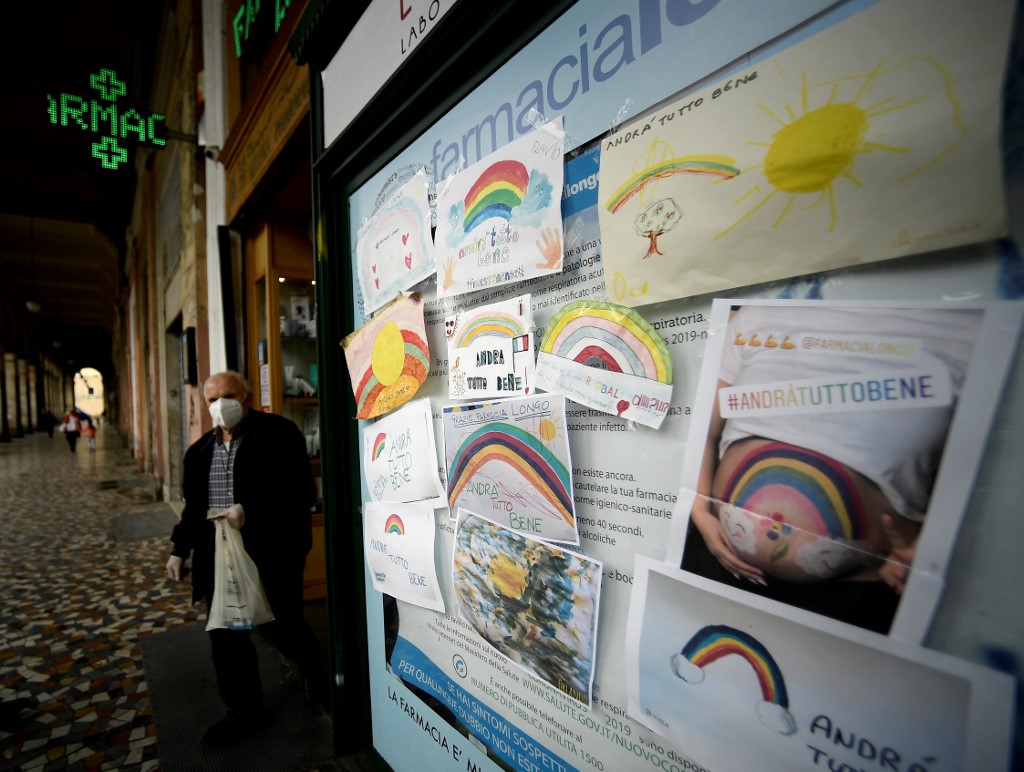 Photo: Filippo Monteforte/AFP
Who else can register?
If you don't fall into any of these categories, you can also opt in to the Italian health service (iscrizione volontaria or 'voluntary registration').
It involves paying an annual registration fee in order to access public healthcare.
Once registered, you'll pay the exact same for the care you receive as people who enrolled for free.
ITALIAN BUREAUCRACY EXPLAINED: 
Voluntary registration is open to anyone legally resident in Italy who doesn't qualify for free registration, notably non-working elective residents, students, diplomats, volunteers, people aged 65 or over who have moved Italy to be with their children, or anyone else who doesn't pay social security contributions.
The only condition is that you must be staying in Italy for more than three months – unless you are a student or an au pair, in which case you are still allowed to register for healthcare during a short stay at a reduced fee.
You can also extend voluntary registration to your dependent family members.
How much does it cost?
The fee for voluntary registration is calculated by your local health authority (ASL – Azienda Sanitaria Locale) according to your means. It therefore varies depending on where you live in Italy and your financial circumstances.
The minimum annual fee is €387.34, rising to a maximum of €2,788.86. One fee also covers any dependents you're registering at the same time.
Students and au pairs can benefit from fixed fees of around €150 and €220 respectively, though this will not allow you to register any dependents (you can do so by opting to pay the full fee instead).
NB: the fee is fixed for the calendar year, so you'll pay the same amount whether you register in January or November. If it's late in the year, it might work out better value to wait and if necessary use private healthcare for a month or two before registering.
How do you register?
You register directly with your nearest ASL. Find a list here. 
You will need:
Ask your ASL exactly which documents you require for your particular circumstances.
If you're registering voluntarily, you'll also need to have your ASL calculate your annual fee, which you have to go to the nearest Post Office to pay by postal order (bollettino postale). You'll then return to the ASL office to show receipt of payment and complete your registration.
Either way, be prepared for multiple consultations – in person – before the process is complete.
And since registration is annual, you can expect to repeat it all over again the following year.
READ ALSO: How do you renew your Italian health card?
The following video explains the process for British nationals and may be applicable to others too:
What are you entitled to once you register?
The benefits of registering are that you'll be able to access the Italian public healthcare system for free or at a subsidised rate.
Once registered, you'll receive a tessera sanitaria or health card that shows you're entitled to public healthcare. You can also register with a GP (medico di base) and register your children with a paediatrician, whom you can consult without charge.
Other forms of care may require you to pay part of the cost (a co-pay known in Italian as the ticket), but the amount will be subsidised by the national health service.
READ ALSO: 
Registering can also help you secure residency in Italy: proving you have healthcare is a condition of being granted a residency permit, in many cases, so if you've registered with the SSN (or can at least show you're in the process of doing so), that will meet the requirement.
However, since residency is a condition of registering it can be a Catch-22 situation. You may be able to persuade officials to accept provisional documents, but there are no guarantees.
You might find it more expedient to take out private health insurance in the short term to allow you to secure the residency permit you need to register with the SSN; or if you prefer, you can opt to skip the public health system altogether and pay for private care throughout your time in Italy.