If you've ever visited Rome's Colosseum, you'll know that fully accessing the arena's stage area – where everything from gladiator battles to executions and countless other public spectacles took place – hasn't been possible since ancient times. 
Through a combination of earthquakes, stone pillaging and natural erosion, the arena level of Il Colosseo is no more, revealing instead the underground part of the world's largest amphitheatre, where beasts were caged and gladiators prepared themselves to fight to the death.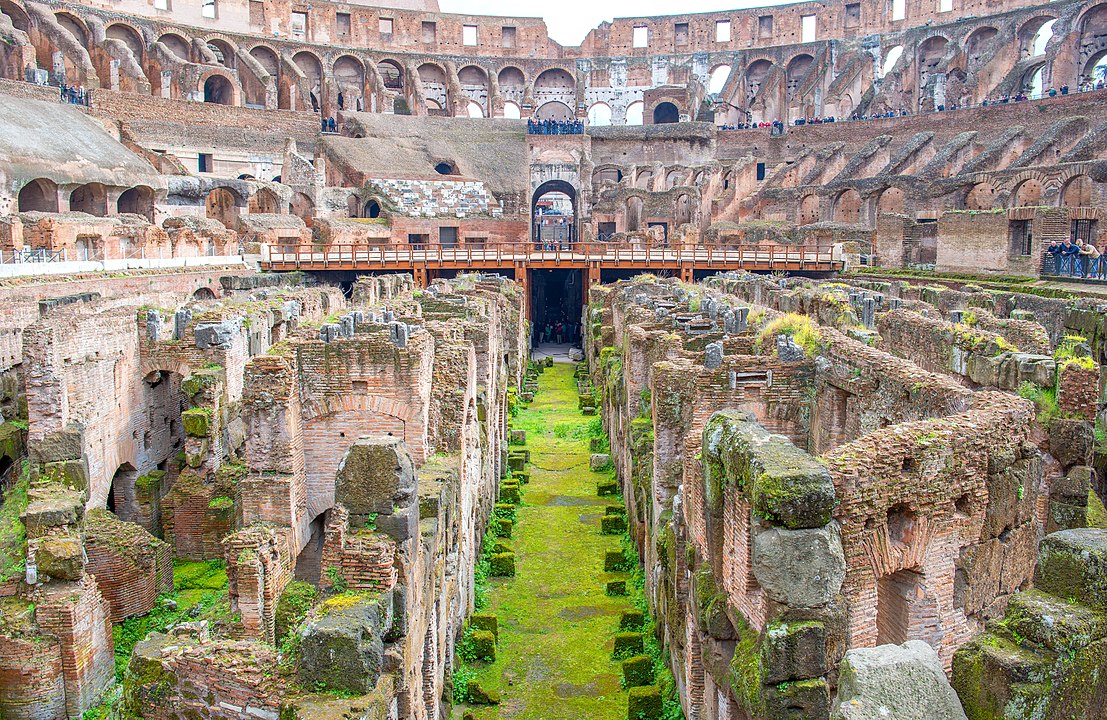 The underground level of the Colosseum was known as the Hypogeum. Photo: Bengt Nyman/Flickr
Incredibly, getting a life-like view of what it must've been like for anyone stepping into the arena to face a crowd of 35,000 boisterous Romans (and quite possibly a pack of lions or tigers) will soon be possible.
Italian officials are currently planning to build a state-of-the-art floor that will mimic some of the features of the original arena, as well as being quickly retractable to offer more flexibility to visitors and protect the underground ruins when there's bad weather.
It may seem hard to believe now but during Roman times the Colosseum had an intricate stage system of tunnels, cages, and trap doors that allowed participants in the spectacle to make a surprise appearance in the arena via hidden portals in the floor under the sand.
There was also a system of lifts and pulleys which raised and lowered scenery and props and the Romans even managed to successfully flood the arena to re-enact famous ship battles at sea. 
"We want to give people an idea of how it was and we are seeking proposals from around the world," Alfonsina Russo, the director of the Colosseum, told The Times.
"The arena will be used for high culture, meaning concerts or theatre…but no gladiator shows."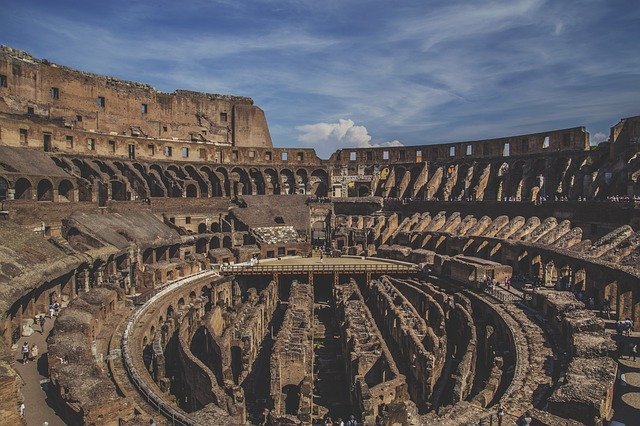 Currently there's only a non-retractable small platform in one corner of the Colosseum's arena level. Photo: Ichigo121212/Pixabay
Italy's government will subsidise the project with a grant of €10 million and all international proposals are due by February 1.
The plan is for the high-tech retractable floor to be completed by 2023.
It's not the first time Italy has earmarked a refurbishment of the Colosseum's floor, having allocated €18million in 2018 for a project that didn't come to fruition.
The cost of the project has also sparked debate in the past, with critics such as Salvatore Settis, a professor of classical archaeology and former head of Italy's cultural heritage council, saying Italy couldn't afford projects of this sort.
Will this be the year the Colosseum's floor finally gets the thumbs up?