Italy recorded more than 15,000 new coronavirus infections and 649 deaths on Tuesday January 5, further cementing the government's fears that a third wave of the coronavirus is on its way despite a promising start to the country's vaccination campaign.
Hopes in early December that the country could begin to reopen in January have now been dashed, and the extension of restrictions from January 7 have now been confirmed.
READ MORE: How will Italy's rules coronavirus rules change in January?
What is yet to be decided is how long the country's state of emergency will go on for, with the current state of alarm due to end on January 31st.
Italy's state of emergency does not determine the emergency rules and restrictions and it's not the same thing as an emergency decree.
Italy's stato di emergenza allows Italian officials to bypass much of the bureaucracy that often slows down decision-making.
It gives greater powers to both the national government and to regional authorities, and allows the Prime Minister to introduce, change, and revoke rules quickly via emergency decrees.
Several leading Italian newspapers including La Stampa and Il Messaggero are now reporting that the government is considering extending this emergency status until July 31st.
Italy first declared the state of emergency in late January 2020 after the first two cases of Covid-19 were detected in the country, in two Chinese tourists in Rome.
The current end date means the state of emergency will have been in place for one year.
If it is extended until July, the country could end up being under a state of emergency for at least a year and a half.
The other date being suggested in the Italian press is March 31st, a shorter extension which would largely depend on progress made in terms of vaccines and herd immunity.
Italian law states that the duration of a national state of emergency cannot exceed 12 months and can be extended for no more than a further 12 months.
But this does not mean that this particular series of states of emergency can last for two years until January 2022, as the 12-month extension period starts with the first extension, which began on July 31st 2020.
This suggests that Italy's Covid 'stato de emergenza' will end at the very latest on July 31st 2021.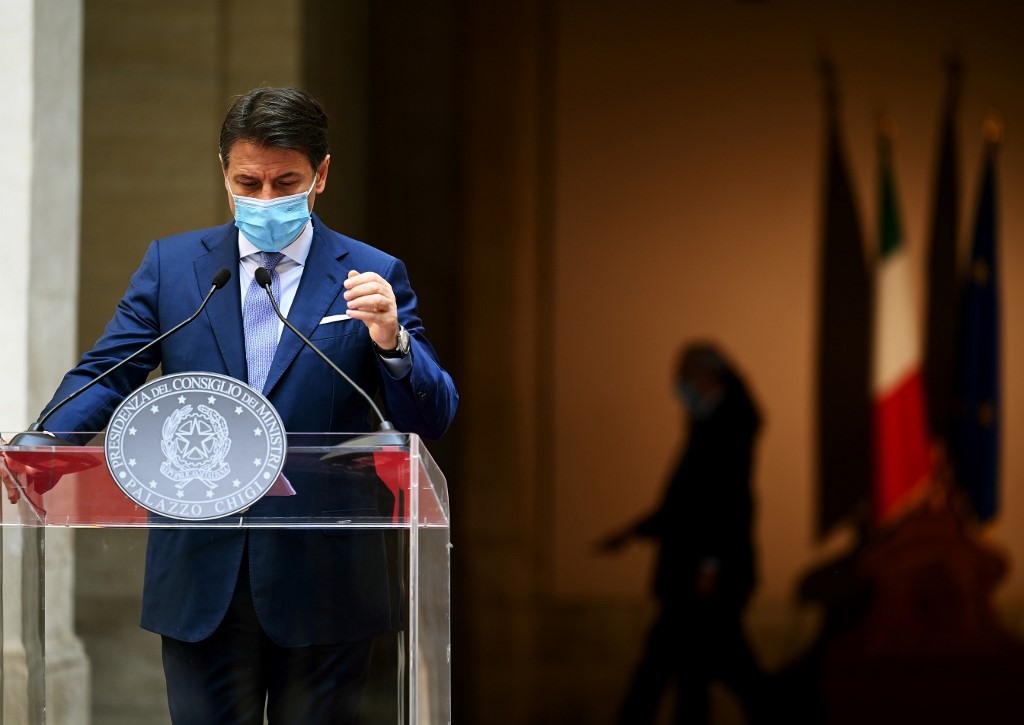 Italy's PM Giuseppe Conte already hinted there'd soon be an extension of the state of emergency at his end-of-year press conference.
For Agostino Miozzo, lead coordinator of Italy's Technical-Scientific Committee for Covid-19 (CTS), which advises the government on health policy, "extending the state of emergency seems inevitable and it will at least be necessary for it to last until late spring".
What it does do is give greater powers to both the national government and to regional authorities, and it was declared in order to allow the Prime Minister to introduce, change, and revoke rules quickly, via emergency decrees, in response to the ever-changing epidemiological situation.
Since the start of the pandemic Italy has reported 2.1 million infections and 76,329 deaths from Covid-19.
As of January 6 2021, the country had vaccinated 260,000 people in its first week of Covid inoculations.