The Vatican's famed collection of museums opened its doors again on Monday to mostly local residents.
"Today is a celebration," said Director Barbara Jatta, who welcomed photographers and television crews inside.
Jatta had expressed much the same sentiment in June, however, when the museums reopened after Italy's initial strict lockdown, beginning in March.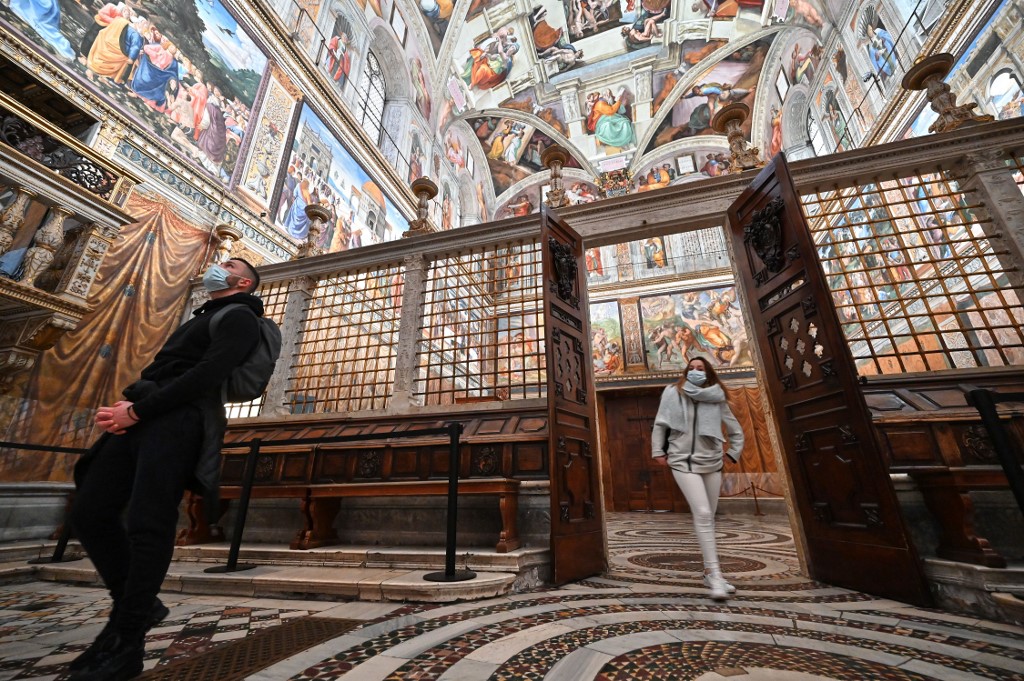 Photo: Andreas Solora/AFP
Italy's museums and art galleries were closed again in November under strict rules aimed at preventing the spread of coronavirus.
They have now been allowed to reopen Monday to Friday in "yellow zone" areas under the country's colour-coded system.
Rome's Lazio region was among those to have their risk level downgraded in the latest Health Ministry review.
The rules have not been relaxed across the whole country, however, and five regions remain under higher restrictions.
READ ALSO:  'We're bucking the trend': Italy eases Covid rules despite experts' warnings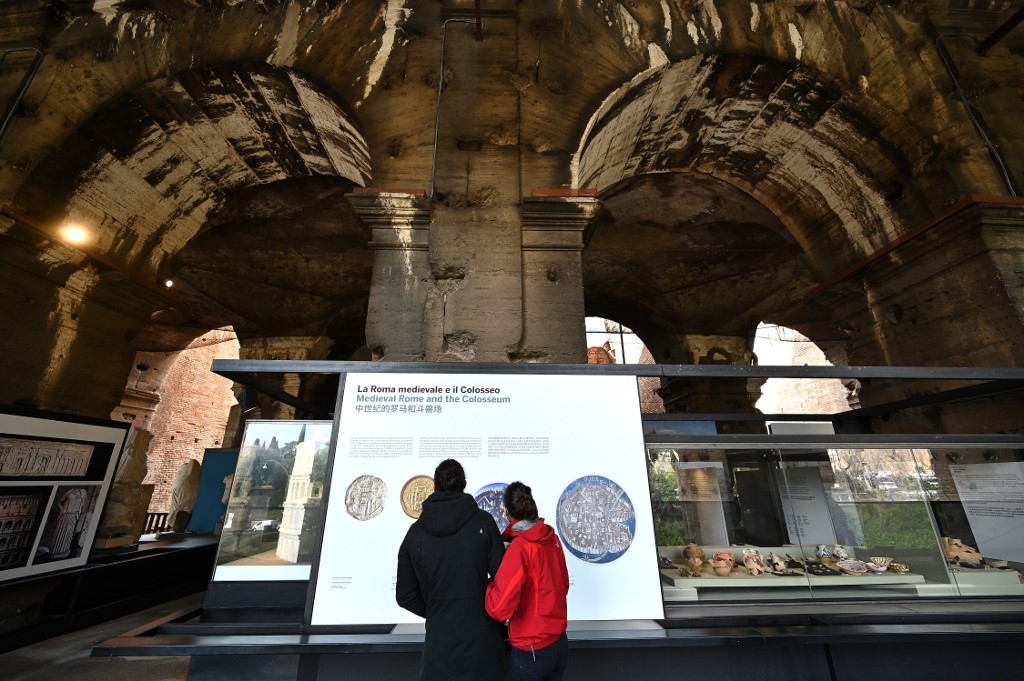 People visit Rome's landmark Colosseum after its reopening. Photo: Vincenzo Pinto/AFP
At the Vatican, visitors must pre-book tickets and will be given timed entry slots. Those who did so on Monday said they were taking the chance to enjoy Italy's treasures without the crowds.
"I had to seize the opportunity," said Sanon Bertin, who has lived in Rome for six years but never visited before.
Richard Corbon agreed it was a unique opportunity to view art in an environment "free of the pressure of tourists".
"I almost have the impression there are more employees than visitors," Corbon said.
The Sistine Chapel, with its vault and altar wall frescoed by Michelangelo, normally attracts huge crowds. But on Monday it was practically empty.
The vast chapel is also looking fresher than it might usually at this time of year, since the shutdown allowed staff to carry out its annual deep-clean a
month early.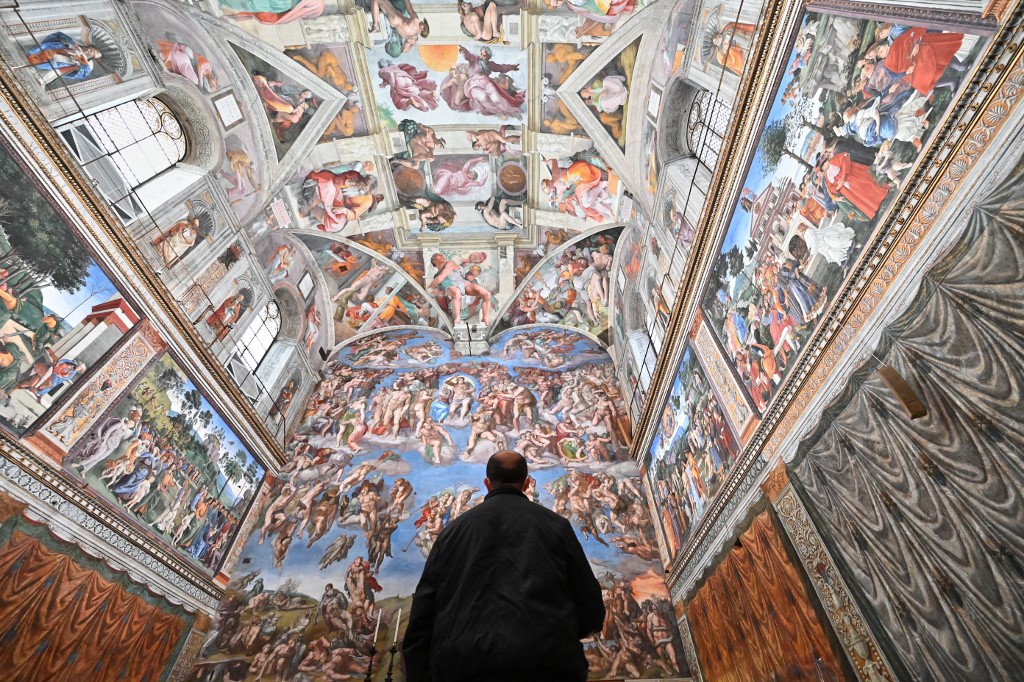 Photo: AFP
Revenue from the museums, which employ 700 people, are crucial for filling the coffers of the Vatican State.
The museums averaged about 23,000 visitors per day in 2019, said Jatta, who said she hoped to have "a few thousand" daily in weeks ahead.
Rome's Colosseum and the Forum also reopened on Monday to just a handful of visitors.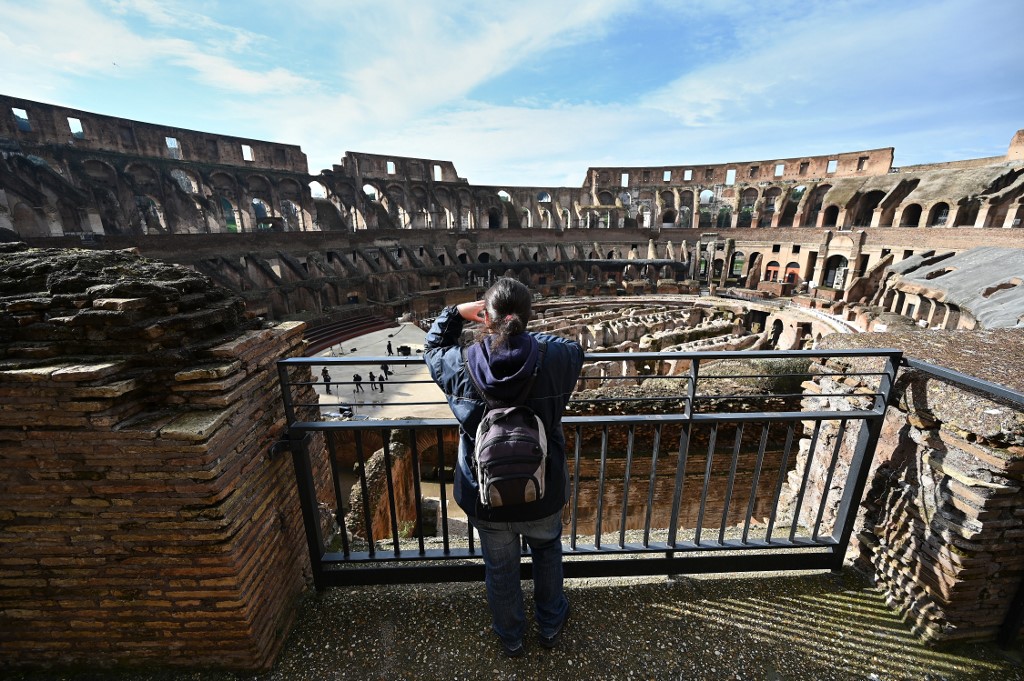 Photo: Vincenzo Pinto/AFP
Rome's museums will be open Monday-Friday only, with strict safety protocols including wearing masks and social distancing.
In most cases advance booking is required. Privately-owned art galleries can open at weekends.
At the moment, only those already in the Lazio region of southern Italy can visit the sites.
READ ALSO: What are the rules in Italy's coronavirus 'yellow zones'?
Italy currently has a complete ban in place on non-essential travel, including for tourism, between all regions regardless of their colour under the country's tiered system of restrictions.
The entire country also remains subject to a night-time curfew, while bars and restaurants must end table service at 6pm in yellow zones and cannot open at all in Italy's remaining orange zones.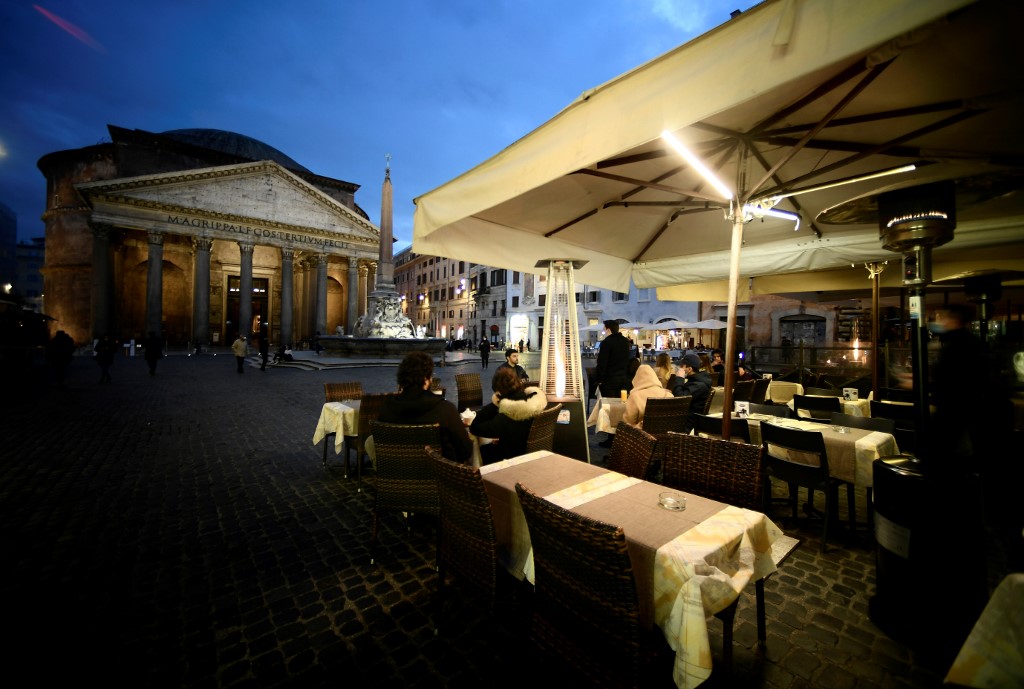 Photo: AFP