Italy's ski slopes had been set to reopen on Monday, February 15th, for the first time this winter season under coronavirus restrictions.
But on Sunday evening, the new Italian government unexpectedly blocked the planned reopening, causing outrage among local authorities, tour operators and the public .
READ ALSO: Anger in Italy as Monday's reopening of ski slopes cancelled
The sudden about-turn was down to rising concerns about the spread of new coronavirus variants, according to the health ministry.
"Concern about the spread of this and other variants of Sars-Cov-2 has led to similar measures being taken in France and Germany," the ministry said in a statement.
While anger at the move was largely directed at the health minister, Italian media on Monday reported that the decision came from Palazzo Chigi – the new prime minister's office.
Many are now asking whether this is a sign of major changes to Italy's coronavirus strategy to come under Draghi's new government.
Under the previous government, restrictions in Italy were loosened in recent weeks. Health experts said Italy was "bucking the trend", while many other European countries tightened rules amid concern about variants.
But the new government is under increasing pressure to change course and implement similar measures to France and Germany.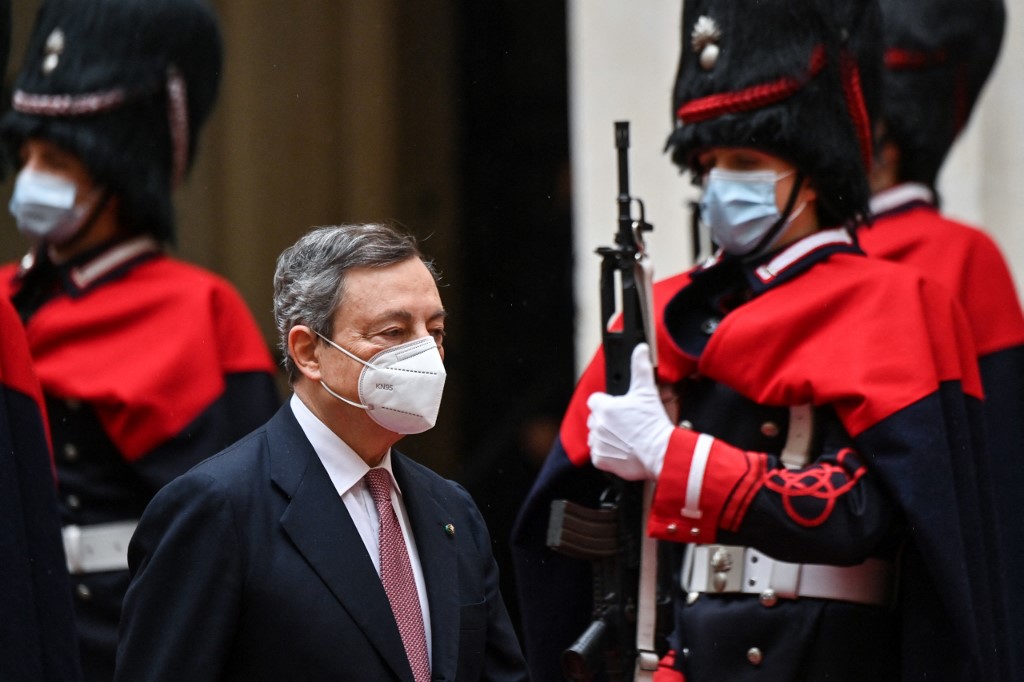 Italy's new prime minister Mario Draghi was sworn in on Saturday. Photo: Alberto Pizzoli/Pool/AFP
The government's technical and scientific committee (CTS), which advises on – but does not decide – the rules, on Monday
called for reinforced measures
to "contain and slow" the spread of variants.
While it's not immediately clear what measures it recommends, several leading health experts have recently called for an urgent lockdown.
Walter Ricciardi, professor at Rome's Catholic University and a member of the CTS, said it was "urgent" for the new government "to immediately change the strategy to combat Sars-Cov-2".
READ ALSO: Where are the new Covid variants spreading in Italy?
"It is clear that the strategy of coexistence with the virus, adopted so far, is ineffective and condemns us to instability, with a heavy number of deaths every day," he told news agency Ansa.
"An immediate total lockdown is needed throughout Italy, but of limited duration. I will talk about it with (Health) Minister Speranza this week," he said.
Virologist Andrea Crisanti, another government health advisor, also called for "a tough lockdown immediately, to prevent the English variant from becoming prevalent and to prevent it from having devastating effects like in England, Portugal and Israel," stressing that the current zone system was "not enough".
Others, including the director of Rome's Spallanzani Infectous Diseases Institute, Francesco Vaia, and the Puglia region's health councillor, Pierluigi Lopalco, say the future strategy should be more focused on "selective" closures.
Italy's current regional tiered system of restrictions has been in place since November 6th – except for during the Christmas holidays, when a series of nationwide 'mini-lockdowns' were enforced.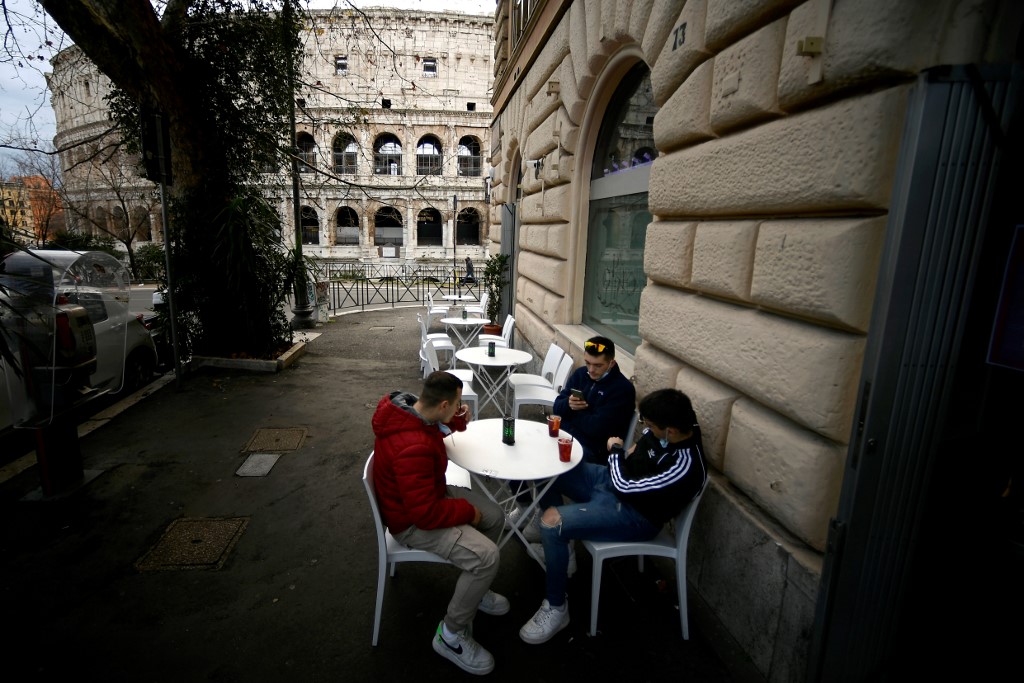 Restaurants, shops and other businesses are subject to closures under Italy's tiered system of coronavirus measures. Photo: AFP
The current rules mean regions can be moved in and out of red, orange and yellow zones, each with different rules, based on the level of contagion risk locally. Classifications are revised weekly based on regional health data.
In recent weeks however, many towns and provinces have been declaring their own local lockdowns or red zones in response to spikes in infection rates. 
READ ALSO: Where to find the latest Covid-19 information for your region of Italy
There has been no comment so from ministers in the new government, which must yet face a vote on Wednesday to gain parliamentary approval. This is widely seen as a formality, however, and the government is not expected to face any problems passing the vote.
Draghi is expected to outline a strategy when he speaks in the Senate this week.  He has already indicated that controlling the spread of variants is a priority for the new government, along with speeding up the mass vaccination campaign.
For now, he has warned members of his cabinet only to make announcements "when there is something to say".
Italy's current set of rules is expected to stay in place until March 5th, when a revised emergency decree is due – the first to come under Draghi's government.