For members
Schools, restaurants, gyms, travel: Here's Italy's new timetable for reopening
When will gyms reopen, and can we travel to or within Italy? Here are the key dates in Italy's roadmap for easing the coronavirus restrictions.
Published: 16 April 2021 17:25 CEST
Updated: 29 April 2021 10:07 CEST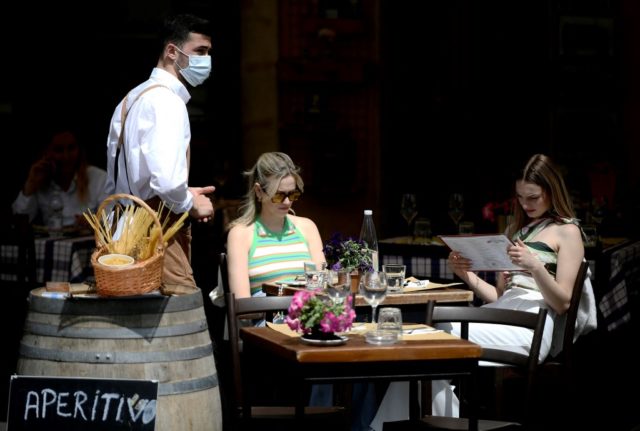 bars and restaurants reopened in Rm this week as the first restrictions were eased. Vincenzo Pinto/AFP
Covid-19: Are Italian live events at risk of being postponed?
As the infection rate rises sharply across the country, Italian virologists are calling for concerts and festivals to be rescheduled.
Published: 8 July 2022 14:12 CEST