Family holidays, wedding plans and more are hanging in the balance this week as travellers wait to find out if they'll need to cancel or reschedule trips to Italy, after the country's prime minister urged people to go ahead and book – and the foreign minister days later cast doubt on the reopening plans.
Italian Prime Minister Mario Draghi stated last Tuesday that the country was ready to "welcome back the world" and urged people to "book your holidays to Italy", saying tourism would be allowed using a new travel 'green pass' from mid-May.
But a week after Draghi's announcement, the Italian government has yet to publish any guidelines or further details about its plans for restarting summer tourism.
READ ALSO: What will Italy's coronavirus rules be for summer 2021?
Meanwhile, follow-up statements made by the Italian foreign minister and tourism minister in recent days have only confused holidaymakers further.
Answering a question from journalists about Draghi's statement, Italy's tourism minister Massimo Garavaglia said on Wednesday that the green pass would be "valid for everyone, also and above all for tourists from outside the EU," and singled out the UK and US as particularly important to Italy's tourism industry.
But foreign minister Luigi Di Maio cast doubt on the reopening plan on Saturday, as he said the government is now looking at putting an end to the quarantine requirement for US visitors from June.
He did not confirm when Italy would reopen to tourists from other countries, saying only that Italy is "hoping" to drop the quarantine requirement for visitors from the European Union, Britain, and Israel "by mid-May".
"The aim is to reopen to visitors from foreign countries which have reached a high level of vaccinations, loosening some measures as early as mid-May," he said.
Ministers did not name any other countries in their statements.
With just days left to go until at least some of the travel restrictions are set to be dropped, many people are still unsure whether their trips to Italy can go ahead.
READ ALSO: 'Our tickets are booked': the Americans who can't wait to return to Italy
Several of The Local's members in the US and UK contacted us this week to say they were left feeling angry, frustrated or nervous following the string of announcements by ministers.
"If the government tells us "come to Italy", they should mean it and not back off," said one reader. "It is beyond painful to cancel and redo plans, especially for us who have responsibilities and commitments in Italy and have not been able to get back for almost two years."
Angela from Arkansas, USA, said she doesn't know whether to cancel her family's long-planned trip to Italy in early June.
"Last week when they announced that we would be able to come, I rebooked flights. Now, with the new statements, I just don't know what to do," she told The Local.
"I have to cancel our apartments and hotels soon or I will lose all of the money (and I've paid in full). If I cancel now, I imagine they will then say they will be open."
"I just wish there was a date or something for certain, this uncertainty is nerve-wracking."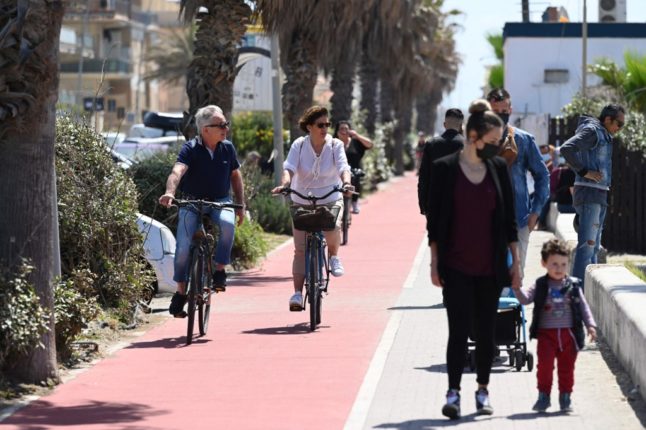 Another reader planning a wedding in Italy next month described the situation as "totally frustrating".
"We ramped up the wedding plans in Italy for June 15th after Draghi made his statement and indicated that it would be easy with the Italian paper green pass."
READ ALSO: How to get Italy's coronavirus immunity 'green pass' for travel
"I completely understand if the virus spikes again, that things could change. But just give us the details about dates and forms to fill out and requirements if the virus rates remain stable."
"I am just about ready to cancel Italy and go to Greece."
In Italy, those working in the badly-hit tourism industry also spoke of their frustration at not yet having a restart date or clear information to give to customers.
"It's beyond frustrating and I really would have expected some clarity from the government by now," said Christopher Mueller, owner of Hotel Lupaia in Montefollonico, Tuscany.
"We have guests booked for next week, funnily enough it seems they care less about the regulations than we do."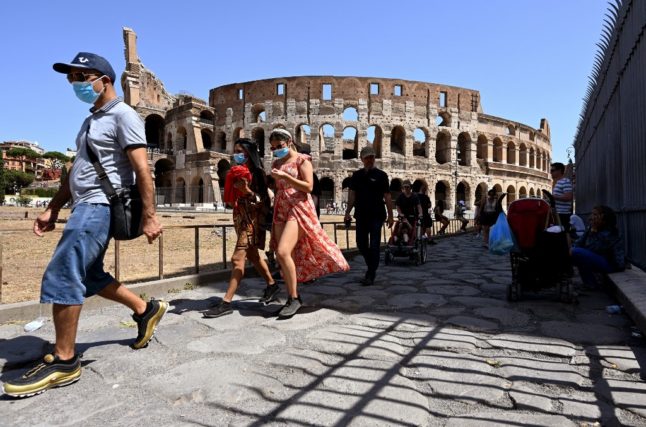 At the moment, Italy has strict quarantine or testing rules in place for almost all international travelers, including those from within the EU.
Many non-EU travellers, including from the US and Canada, face heavy restrictions on visiting Italy for non-essential reasons.
Arrivals from the EU and UK can currently enter Italy for any reason but must quarantine for five days on arrival and take two coronavirus tests.
Under Italy's new 'green pass' scheme, all quarantine requirements look likely to be dropped for passengers who can show they've been fully vaccinated, have recently recovered from Covid or have tested negative within the past 48 hours.
However the Italian government is yet to confirm dates for travel from each country, or give information about obtaining the correct paperwork.
READ ALSO: Quarantine, curfew and weddings – What rules will Italy relax next?
The Local has contacted Italy's Tourism Ministry and Foreign Ministry to ask for clarification on the revised rules.
Confirmation of exactly who can travel and when is expected on Friday, as the government is set to announce the latest round of reopenings and rule changes by May 15th.
Under its roadmap for relaxing the coronavirus rules in the country, Italy's government plans to allow more businesses to open and may relax other measures from mid-May.
The remaining rules will then be reviewed again in June, though no exact date has yet been given.
You can find the current Italian government travel information for all countries here.
Find all our latest news updates on travel to, from and within Italy here.