For members
Reader question: Which Covid vaccines will Italy accept for tourists this summer?
As Italy plans to welcome back tourists this summer, some worry their Covid-19 vaccination won't get them over the border.
Published: 12 May 2021 14:50 CEST
Updated: 14 May 2021 14:28 CEST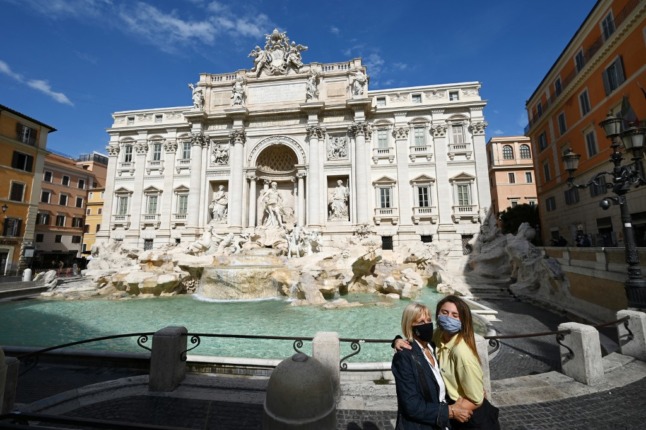 Visitors by the Trevi Fountain in Rome. Photo: Vincenzo Pinto/AFP
OPINION: Why more of Italy's top destinations must limit tourist numbers
A growing number of Italian destinations are bringing in rules aimed at controlling the summer crowds. Such measures often prove controversial - but they should go further, says Silvia Marchetti.
Published: 30 June 2022 10:34 CEST