For members
Reader question: What kind of coronavirus test do I need to take for travel to Italy?
Italy has started to relax many of its travel restrictions, but all arrivals still need to show proof of a negative coronavirus test. Here's what you need to know.
Published: 20 May 2021 18:31 CEST
Updated: 25 May 2021 10:00 CEST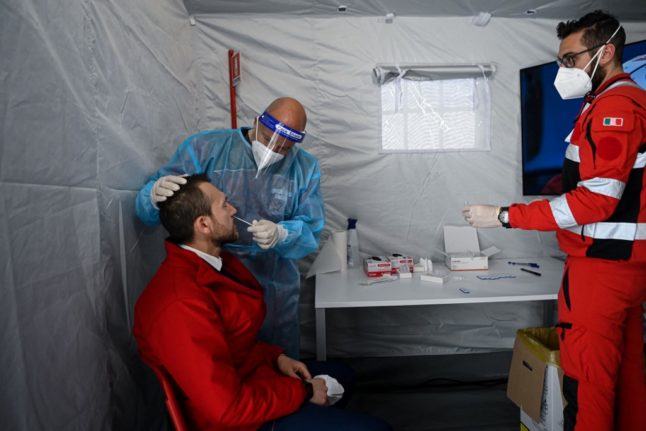 Photo: Piero Cruciatti/AFP
Semen 'a vehicle' for monkeypox infection, say Italian health experts
Researchers in Italy who were first to identify the presence of monkeypox in semen are broadening their testing, saying early results suggest sperm can transmit infection.
Published: 30 June 2022 15:22 CEST