For members
Reader question: What kind of coronavirus test do I need to take for travel to Italy?
Italy has started to relax many of its travel restrictions, but all arrivals still need to show proof of a negative coronavirus test. Here's what you need to know.
Published: 20 May 2021 18:31 CEST
Updated: 25 May 2021 10:00 CEST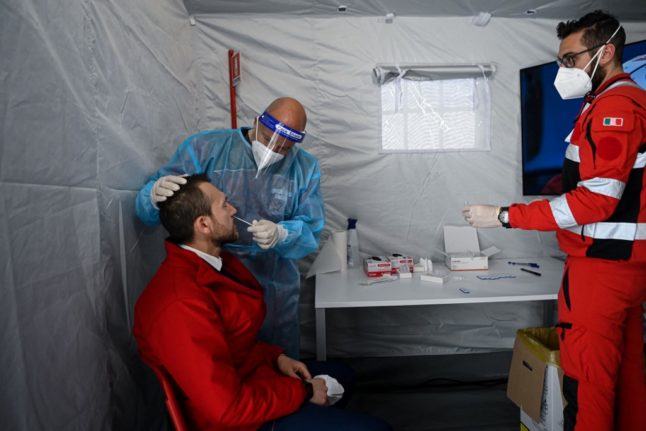 Photo: Piero Cruciatti/AFP
Italy's deputy health minister under fire after casting doubt on Covid vaccines
Opposition leaders called for health undersecretary Marcello Gemmato to resign on Tuesday after the official said he was not "for or against" vaccines.
Published: 15 November 2022 15:55 CET