For members
Coronavirus: Where is the Delta variant spreading in Italy?
As the Italian government confirmed on Friday that the country is seeing more outbreaks caused by the Delta variant of coronavirus, we look at where the clusters being detected around the country.
Published: 25 June 2021 18:20 CEST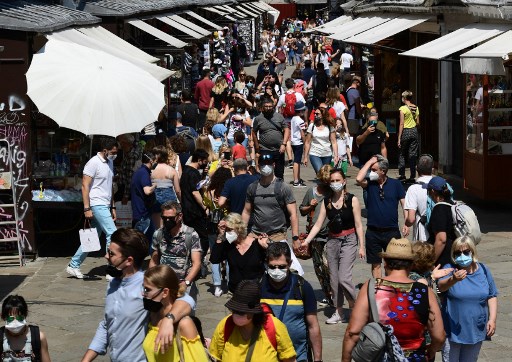 Photo: MIGUEL MEDINA/AFP
Semen 'a vehicle' for monkeypox infection, say Italian health experts
Researchers in Italy who were first to identify the presence of monkeypox in semen are broadening their testing, saying early results suggest sperm can transmit infection.
Published: 30 June 2022 15:22 CEST