For members
EXPLAINED: Where do you now need to show a Covid green pass in Italy?
The rules around where, when, and now what kind of green pass is required in Italy have changed repeatedly in recent weeks. Here's a complete list of the current contexts in which you'll need a Covid health certificate.
Published: 10 September 2021 16:00 CEST
Updated: 25 November 2021 15:55 CET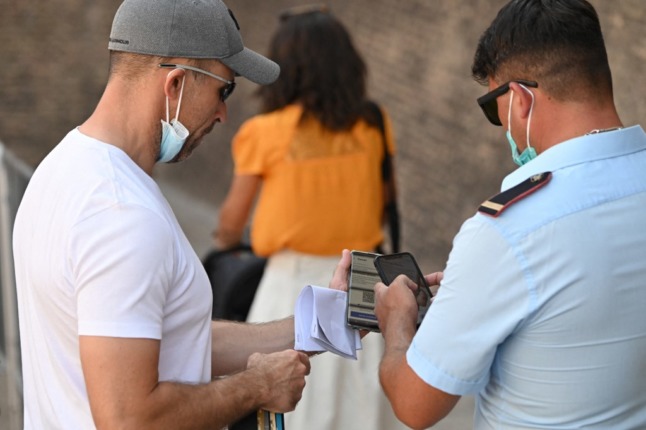 A visitor shows his Covid-19 certificates for scanning before entering a museum. (Photo by Andreas SOLARO / AFP)
For members
What tourists in Italy need to know if they get Covid-19
Italy is a dream destination for many people, but the spike in Covid-19 cases this summer means visitors could still run into problems. Here is what you need to know.
Published: 6 July 2022 15:29 CEST