For members
Which Italian regions have the highest Covid vaccination rates?
With almost 81% of its eligible population now fully vaccinated against the coronavirus, Italy's immunisation campaign is proceeding at a slow but steady pace. But how do different regions vary in their vaccine coverage? We take a look at the data.
Published: 15 October 2021 19:45 CEST
Updated: 18 October 2021 08:35 CEST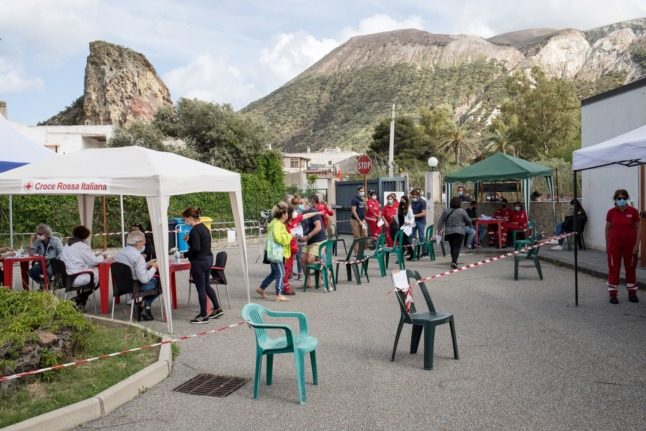 Residents wait to be vaccinated against the Covid-19 on the island of Vulcano in Sicily, on May 13, 2021. Gianluca CHININEA / AFP
Italy pushes for more vaccinations as Covid incidence rate rises sharply
Italy's health authorities reported another worsening of the health situation over the past week, with case incidence numbers rising further.
Published: 12 November 2021 11:52 CET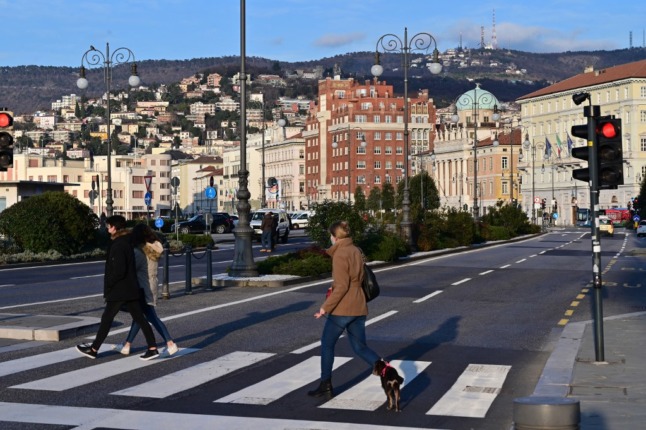 The city of Trieste in the Friuli Venezia Giulia region is currently one of the areas with the highest Covid incidence rates in Italy. Photo: Miguel Medina/AFP