For members
Ask an expert: What's the difference between Italian tortellini and tortelloni?
Ever been to an Italian restaurant and felt confused when you saw tortellini and tortelloni on the menu? Is it a spelling mistake? Although they sound and look very similar, these two pasta dishes are in fact very different.
Published: 19 October 2021 18:13 CEST
Updated: 23 October 2021 09:19 CEST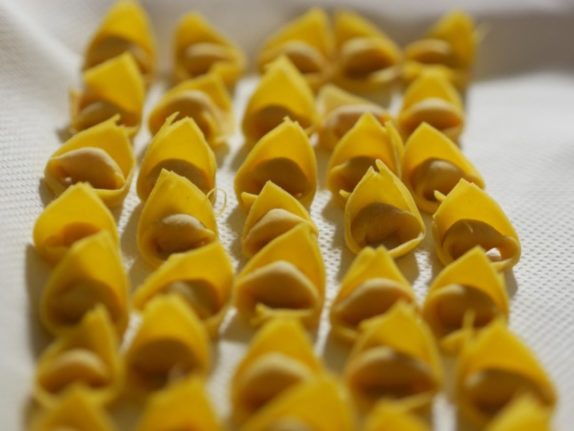 What's in a vowel? When it comes to Italian pasta, it makes all the difference. Photo:
Stefano Segato
on
Unsplash
La Bella Vita: The best Italian-language podcasts, and unexpected foods you'll find in Italy
From Italian podcasts to surprising delicacies and our favourite overlooked travel destinations, new weekly newsletter La Bella Vita offers you an essential starting point for eating, talking, drinking and living like an Italian.
Published: 27 January 2023 15:41 CET
Updated: 28 January 2023 11:50 CET