For members
'Fit to fly': Are Covid lateral flow tests valid for travel to Italy?
Covid rules for anyone wanting to enter Italy from abroad vary from country to country, with non-EU countries - such as the US and UK - facing more stringent requirements than residents and citizens of EU member states.
Published: 9 December 2021 17:48 CET
Updated: 20 December 2021 09:35 CET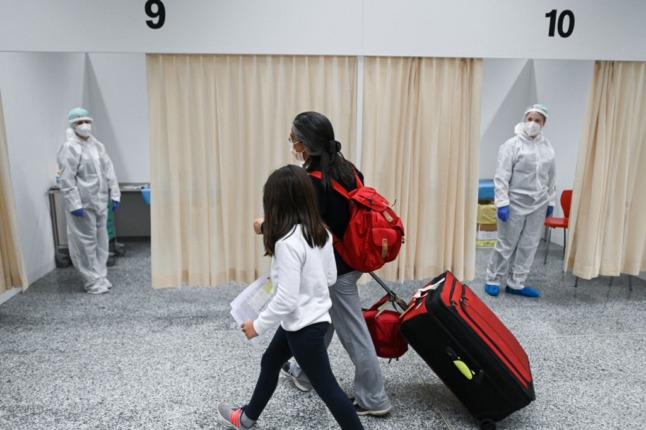 What kind of Covid test do you need to enter Italy from outside the EU? Piero Cruciatti / AFP
Italy lifts mask mandate for private sector workers
Masks will no longer be required in the workplace but Italian companies will have the right to impose restrictions for employees deemed "at risk".
Published: 1 July 2022 14:41 CEST