For members
EXPLAINED: How Italy will vaccinate five to 11 year-olds against Covid
Italian health authorities have announced that they will start vaccinating Italy's 3.5 million children aged between five and 11 from Thursday. Here's what we know about how the rollout for children will work.
Published: 14 December 2021 11:59 CET
Updated: 15 December 2021 08:35 CET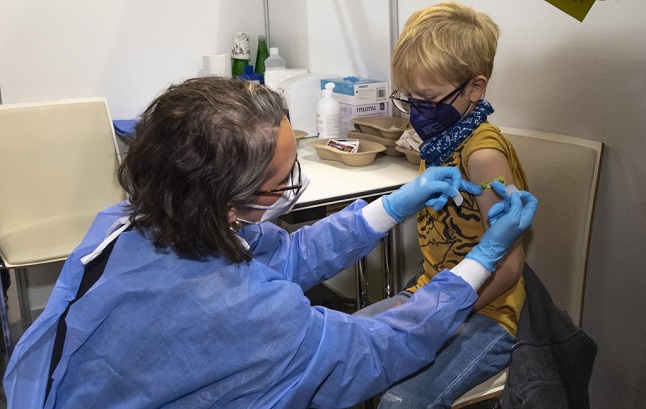 What are the Covid-19 rules for children in Austria? (Photo by JOE KLAMAR / AFP)
Italy approves fourth Covid vaccine doses for over-60s
Italy has extended the availability of a second Covid-19 vaccine booster shot as infection rates surge across the country.
Published: 12 July 2022 10:38 CEST