For members
Should I travel within Italy or abroad this festive season?
Many people in Italy are wondering if they should still go ahead with planned trips over Christmas and New Year. With uncertainty over the Covid situation, we looked at the latest rules and travel advice from Italy's health experts and government.
Published: 21 December 2021 16:51 CET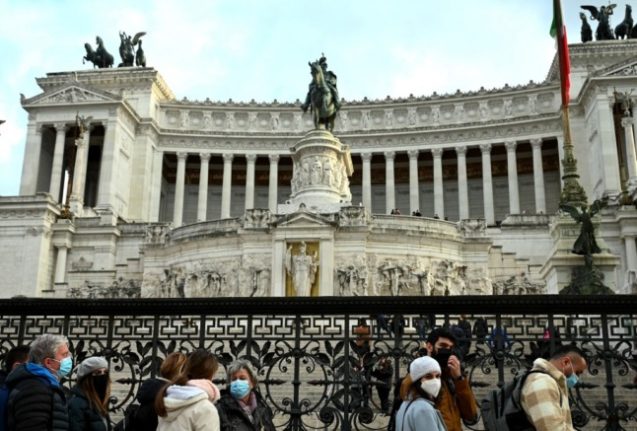 While travel and tourism is currently possible in Italy, the country has strict Covid rules in place. Photo: Vincenzo Pinto/AFP
Italy lifts mask mandate for private sector workers
Masks will no longer be required in the workplace but Italian companies will have the right to impose restrictions for employees deemed "at risk".
Published: 1 July 2022 14:41 CEST