For members
Calendar: When do Italy's Covid-19 rules change?
With many of Italy's Covid-related safety measures changing in the coming days and weeks, here's what to expect and when.
Published: 27 December 2021 12:34 CET
Updated: 20 January 2022 12:17 CET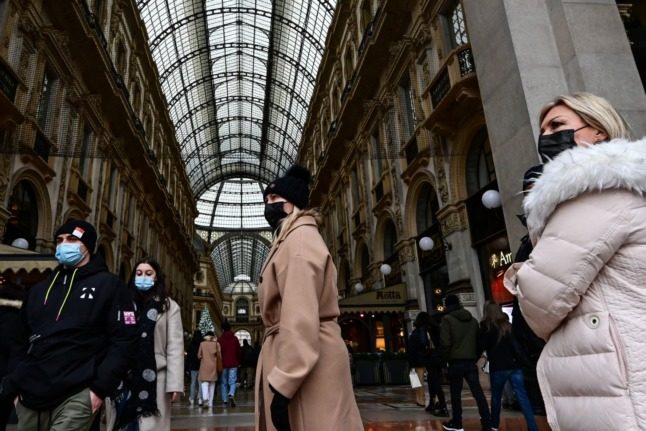 Tourists wearing protective masks walk in front of an entrance of the commercial gallery "Galeria Vittorio Emanuele II" near Duomo square in the centre of Milan on January 3, 2022. Miguel MEDINA / AFP
Italy lifts mask mandate for private sector workers
Masks will no longer be required in the workplace but Italian companies will have the right to impose restrictions for employees deemed "at risk".
Published: 1 July 2022 14:41 CEST