For members
The Italian vocabulary you'll need to follow the presidential election
Confused by talk of 'hills' and 'blank cards' during Italy's presidential election season? The Local's vocabulary guide is here to help decipher it all.
Published: 26 January 2022 12:47 CET
Updated: 27 January 2022 09:01 CET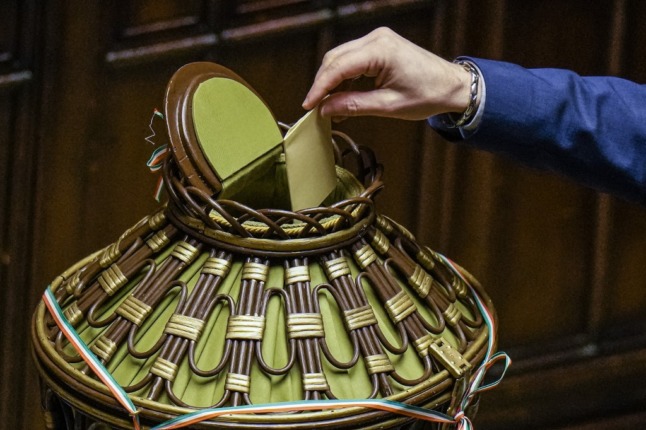 A voter casts their ballot in Italy's parliament during the first round of voting in the presidential election. Photo: Alessandra Tarantino / POOL / AFP
For members
UPDATED: Some of the best podcasts for learners of Italian
Listening to podcasts is a great way to immerse yourself in a new language. For everyone from beginners to advanced learners, here's a list of audio shows that will help improve your Italian.
Published: 12 May 2022 17:01 CEST
Updated: 23 May 2022 17:25 CEST