For members
The Italian vocabulary you'll need to follow the presidential election
Confused by talk of 'hills' and 'blank cards' during Italy's presidential election season? The Local's vocabulary guide is here to help decipher it all.
Published: 26 January 2022 12:47 CET
Updated: 27 January 2022 09:01 CET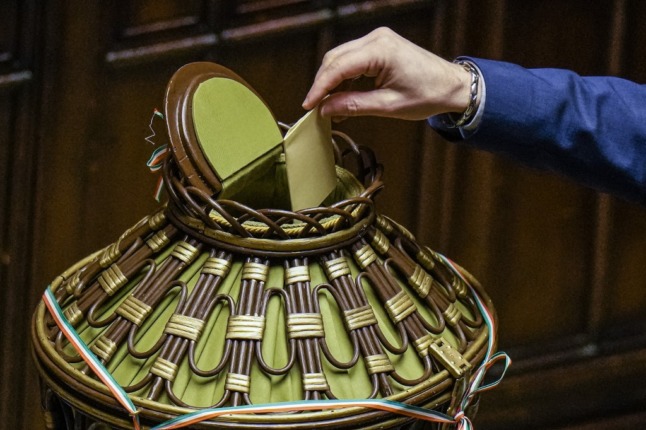 A voter casts their ballot in Italy's parliament during the first round of voting in the presidential election. Photo: Alessandra Tarantino / POOL / AFP
For members
Five tips that make it easier to learn Italian
Learning Italian can be tricky to begin with, but there are ways to help smooth the path to proficiency.
Published: 18 October 2022 12:35 CEST