For members
Reader question: What type of mask will I need for travel to Italy?
With Covid-19 mask requirements still in place in Italy, readers have asked for clarification on where the rules apply and what type of mask should be used.
Published: 26 April 2022 13:04 CEST
Updated: 12 May 2022 10:01 CEST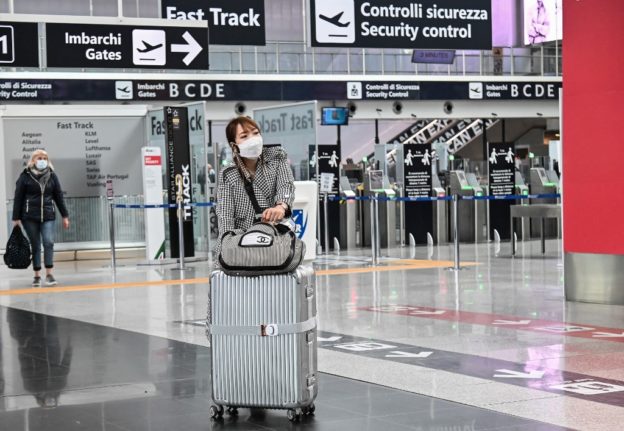 A passenger wearing a mask at Rome's Fiumicino airport. Photo by Andreas SOLARO / AFP
For members
Reader question: How can I find an apartment to rent in Rome?
The Eternal City is a popular destination for foreigners wanting to stay for a few months or even years, but finding a place to rent can be complicated. Here's where to start.
Published: 30 November 2022 15:50 CET
Updated: 3 December 2022 13:52 CET