For members
What changes about life in Italy in May 2022
From changes to the Covid green pass and mask rules, to upcoming spring events, here's a look at what's on the calendar in Italy as we move into May.
Published: 27 April 2022 15:05 CEST
Updated: 2 May 2022 11:51 CEST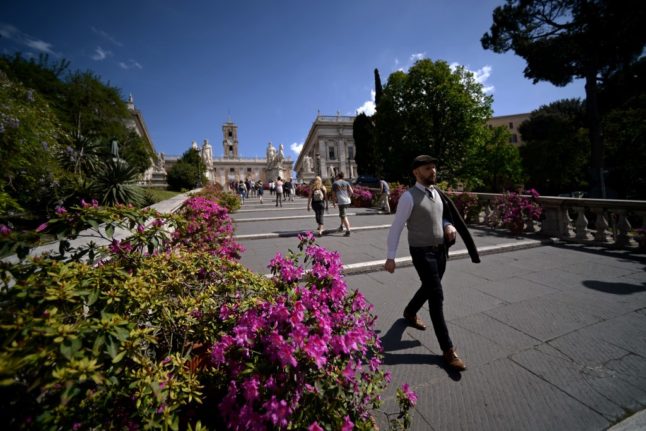 Traditional azaleas flowers are placed onto the stairs of Capitol Hill to celebrate the spring in Rome. (Photo by FILIPPO MONTEFORTE / AFP)
On the agenda: What's happening in Italy this week
Election results, end of face mask rules and airline staff strikes: here are the key events in Italy that you should know about.
Published: 26 September 2022 09:35 CEST