For members
What changes about life in Italy in May 2022
From changes to the Covid green pass and mask rules, to upcoming spring events, here's a look at what's on the calendar in Italy as we move into May.
Published: 27 April 2022 15:05 CEST
Updated: 2 May 2022 11:51 CEST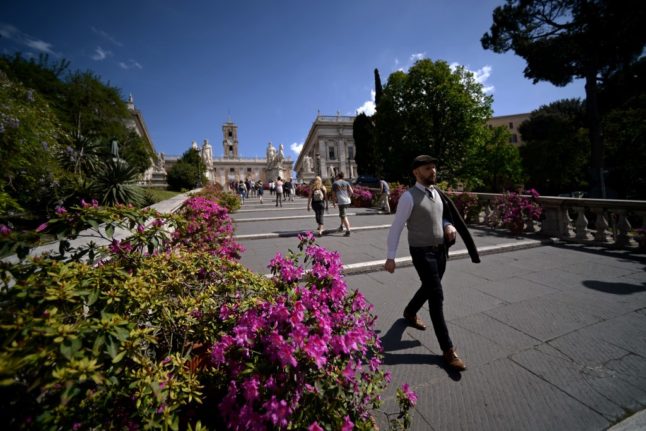 Traditional azaleas flowers are placed onto the stairs of Capitol Hill to celebrate the spring in Rome. (Photo by FILIPPO MONTEFORTE / AFP)
For members
What happens when a foreign national gets arrested in Italy?
It's a situation nobody ever wants to be in, but what if you're arrested in Italy? Here's an overview of your rights and what you should do if this happens to you.
Published: 24 May 2022 11:27 CEST