For members
How bargain homes made one Italian town €100 million in two years
After Sambuca di Sicilia became the poster child for Italy's one-euro homes project, local authorities say the town's fortunes have turned around as the area is now enjoying a 'Renaissance'.
Published: 29 April 2022 09:30 CEST
Updated: 1 May 2022 10:12 CEST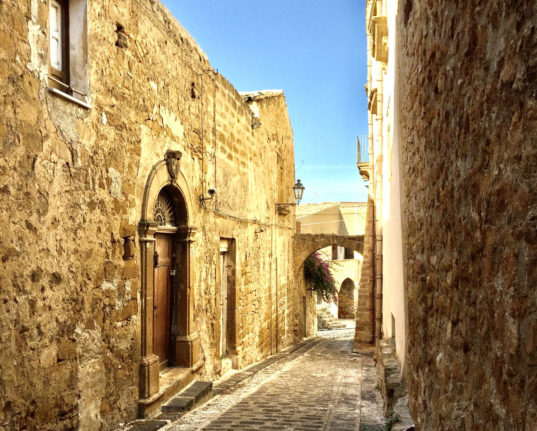 Exotic architecture and courtyards filled with orange trees are part of the draw in Sambuca, Sicily - along with properties with a starting price of €2. Photo courtesy of Comune di Sambuca
Costly flights, few trains: What's travel like between Sicily and mainland Italy?
Sicily may be just a stone's throw from mainland Italy but getting there and back is not always simple or fast, as Silvia Marchetti explains.
Published: 25 January 2023 14:56 CET