For members
Reader question: What are Italy's Covid quarantine rules for travellers?
Italy's quarantine rules have changed so many times over the past couple of years, it can be hard to keep track. Here's the latest information on when and how visitors need to self-isolate.
Published: 23 May 2022 13:44 CEST
Updated: 26 May 2022 10:15 CEST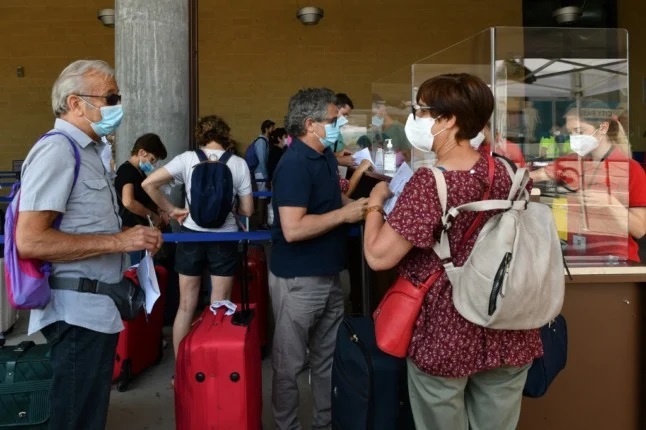 What happens if you test positive for Covid-19 while visiting Italy? Photo: Marco Sabadin/AFP
Italy lifts mask mandate for private sector workers
Masks will no longer be required in the workplace but Italian companies will have the right to impose restrictions for employees deemed "at risk".
Published: 1 July 2022 14:41 CEST