For members
What happens when a foreign national gets arrested in Italy?
It's a situation nobody ever wants to be in, but what if you're arrested in Italy? Here's an overview of your rights and what you should do if this happens to you.
Published: 24 May 2022 11:27 CEST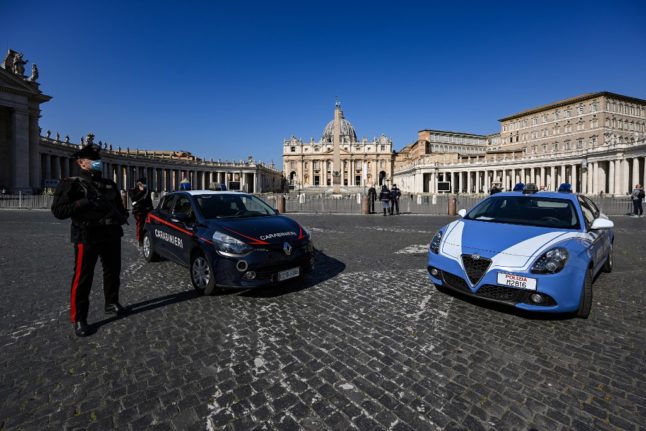 An Italian Carabinieri Police officer (L) stands guard at the limit of St. Peter's Square, Vatican. Photo by Vincenzo PINTO / AFP.
For members
'Why I ditched my UK corporate career for an abandoned Italian vineyard'
Many people dream of enjoying a slower pace of life in rural Italy after decades of the 9-5. But some make the leap much earlier. One former UK professional tells Silvia Marchetti how she swapped the London office grind for winemaking and never looked back.
Published: 24 June 2022 16:04 CEST
Updated: 25 June 2022 09:13 CEST