Finding your Italian home
If you're planning to buy, you might want to start by reading this guide to the red flags to watch out for when viewing old Italian properties, or our hard-won tips on how not to buy a house in Italy.
Looking for a rental instead? As with so many other things in Italy, the property rental market may not be what you expect. We've listed some of the quirks and pitfalls to look out for when apartment-hunting.
Planning a renovation? No doubt you've heard of Italy's 110 percent 'superbonus' scheme – see all the latest news and information about claiming it in our property section.
Dealing with bureaucracy
Italian bureaucracy may be notoriously tricky to deal with, but a little planning goes a long way in reducing paperwork-related stress. So where should you start? See our guide to the five most essential documents you'll need to get.
If you're planning to move to Italy long-term, residency is a must. You may also be looking at gaining Italian citizenship via one of several pathways. Here's a look at the difference between residency and citizenship, plus the resources you'll need to apply for either.
From visas to driving licences, tax codes and health cards, we have guides to navigating all aspects of Italy's famous bureaucracy. 
And if your bureaucratic woes are Brexit-related, see our latest guides to the paperwork you'll need in our 'Dealing with Brexit' section.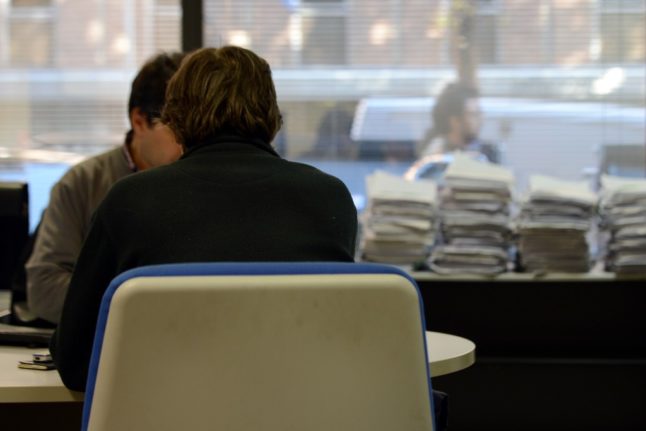 Work and self-employment
If you'd love to relocate to Italy but are concerned about employment prospects, here are the 25 jobs and skills the country has a shortage of right now.
Looking for a job but don't speak Italian (yet)? Here's a quick look at some of the opportunities readers have found that don't require a high level of language proficiency.
Find more news and practical guides on jobs and self-employment in Italy here.
Learning the Italian language
This is no doubt one of your top priorities if you're moving to Italy, but it doesn't have to be a struggle.
Give your conversational Italian a quick boost with our list of 12 incredibly useful Italian words to know, and some amusing idioms that people actually use.
Our Word of the Day series explains some of our favourite expressions, as well as the slang and curious phrases that you probably won't find in your Italian class textbook.
Photo: Vincenzo PINTO/AFP
Everyday life in Italy
Whatever daily obstacles you might come up against on your Italian adventure, we've got you covered.
Find out why you'll be a frequent visitor to the local tabaccheria whether you smoke or not – plus here's a guide to the most common mistakes foreigners make when they first move to Italy.
Life abroad has been even trickier to navigate during the coronavirus pandemic, and we'll continue to keep you informed of any rule changes here.
Don't forget you can also submit a reader's question if there's any aspect of life in Italy you'd like The Local's writers to explain. Find out how here.
Italian food and travel
Of course, the lifestyle is one of the biggest reasons people choose to relocate to Italy, and this list wouldn't be complete without mentioning Italy's famed cuisine.
Here's a look at how your eating and drinking habits change when you move to Italy, plus avoid any embarrassing faux pas at the bar with our guide to drinking coffee like an Italian.
And no doubt exploring the country will be a priority once you've moved to Italy. See our travel section for inspiration and guides to our favourite weekend destinations, and keep an eye on Italian travel news here.
Which aspect of Italian life would you like to hear more about on The Local? Get in touch and let us know at [email protected]