For members
'Something always goes wrong': What I learned taking the train through Europe with two kids
Travelling from Sweden to the UK and back by train via stops in Denmark, Germany, Belgium and France is no easy feat. But The Local's Richard Orange and his two kids managed to do it. Here's his advice for other travellers hoping to avoid the planes.
Published: 29 June 2022 10:59 CEST
Updated: 29 June 2022 13:05 CEST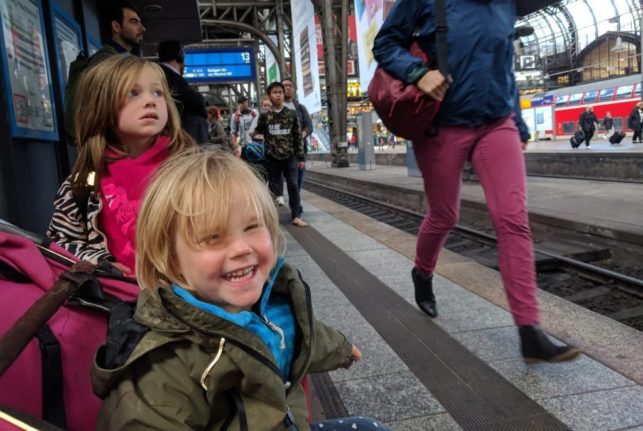 Finn Orange (front) and Eira Orange (back), during the family's first father-and-children rail odyssey back in 2017. Photo: Richard Orange
OPINION: Trains are in fashion so why is rail travel across Europe still so difficult?
Would you prefer to travel across Europe by train rather than plane this summer? It's not nearly as simple as it should be, especially given the urgency of the climate crisis, explains specialist Jon Worth.
Published: 8 April 2022 12:42 CEST