For members
EXPLAINED: How could Italy's drought state of emergency affect you?
Italy's government has declared a state of emergency in five northern regions. Here is what this means for people who live, work, or visit those areas.
Published: 5 July 2022 13:20 CEST
Updated: 10 July 2022 09:00 CEST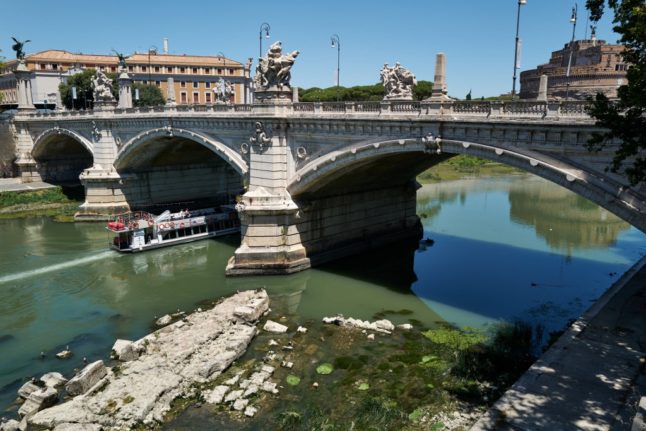 This picture taken on July 2, 2022 in Rome shows the low water level of the river Tiber near the Vittorio Emanuele II bridge, revealing an ancient bridge built under Roman Emperor Nero (Bottom). (Photo by Andreas SOLARO / AFP)
For members
Will summer 2022 be Italy's hottest ever?
As the country prepares for yet another heatwave, we look into whether summer 2022 might go down as the hottest summer in Italian history.
Published: 5 August 2022 17:37 CEST