For members
Fourth jabs and isolation: Italy's plan to control Covid cases this summer
As Italy this week recorded its highest rate of Covid cases since February, what are the government's plans to contain the spread?
Published: 11 July 2022 17:30 CEST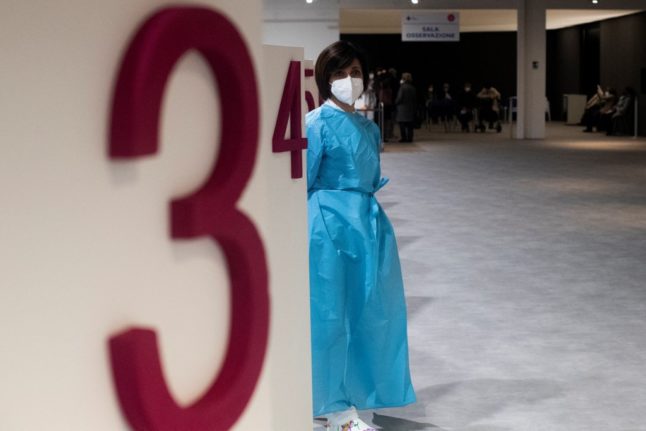 A nurse is pictured at a Covid-19 vaccination hub in Rome. Photo by Tiziana FABI / AFP
Will Italy drop its Covid isolation rule as the infection rate falls?
The health ministry is reviewing its quarantine requirements as the country's Covid-19 health situation improved again this week, according to Italian media reports.
Published: 29 July 2022 14:47 CEST