For members
The 7 signs that August has arrived in Italy
While summer holidays are important everywhere, Italy takes the tradition of le vacanze estive particularly seriously. Here's what to expect now that August has arrived.
Published: 1 August 2022 12:12 CEST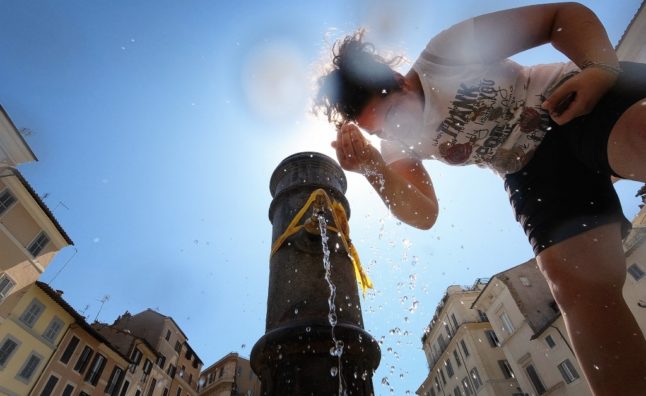 A tourist refreshes herself at a "Nasone" fountain in the center of Rome on August 12, 2020. - Western Europe has been sweltering through a heatwave, with temperatures soaring above 35 degrees Celsius (95 F). (Photo by Alberto PIZZOLI / AFP)
For members
Ferragosto: Why the long August holidays are untouchable for Italians
Shutting down most of the country for a month and taking long vacations at a time of economic crisis may seem incomprehensible to many non-Italians. But Italy's August break is sacred - and for good reason, says Silvia Marchetti.
Published: 29 July 2022 17:31 CEST