For members
Italian elections: The main campaign pledges made by Italy's political parties
With Italy's general election coming up on September 25th, here's a look at the campaign pledges the major parties have made.
Published: 22 August 2022 17:39 CEST
Updated: 8 September 2022 09:13 CEST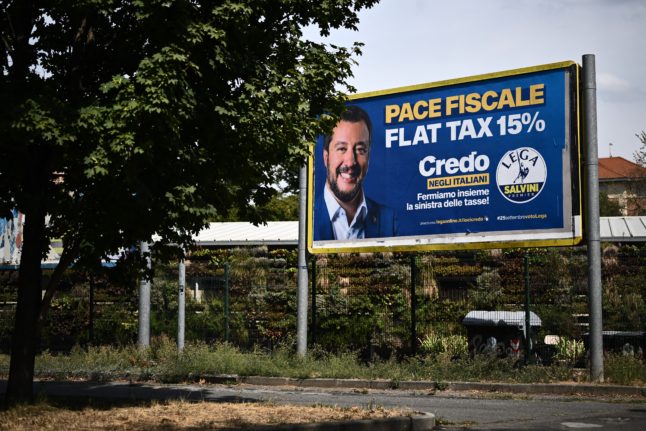 A photo taken on August 15, 2022 in Turin shows a campaign poster of the League party leader Matteo Salvini for the upcoming September general elections. Photo by MARCO BERTORELLO / AFP
EXPLAINED: Who's who in Italy's election?
As Italians head to the polls today, who are the main candidates in Italy's general election?
Published: 25 September 2022 10:42 CEST