One of the best things about visiting Italy in the autumn is having the opportunity to attend a sagra, a type of harvest festival or fair centred around one particular food or drink item local to the town hosting it.
A sagra has a fairly broad definition: it could last for several weeks or one day, and might consist of anything from a raucous celebration with music and dancing to a lone food stall with a few wooden benches. It will usually be hosted in a field or a piazza, and entry is free.
READ ALSO: Seven reasons autumn is the best time to visit Italy
What all sagre have in common is the focus on eating and drinking fresh local produce, and the assurance that you won't leave unsated.
While October is the month with the most sagre, by September there are already a good number taking place throughout the country that are worth seeking out if you're in the area.
Here are just a few of the sagre happening across Italy this September.
Campania
Sagra della Rana (frog festival), 2nd-4th September in Marcianise.
Sagra del Cinghiale (wild boar festival), Fridays-Sundays until the end of October in Dugenta.
The 10th annual Festa del Fagiolo (bean festival), 9th-11th September in Volturara Irpina.
Emilia Romagna
Sagra del pinzino e dell'arrosticino (fried bread dough and meat skewers festival), 31st August-11th September in Ferrara.
Sagra del Tartufo (truffle festival), 31st August-12th September in Sant'Agostino, Ferrara.
The 55th annual Sagra dell'Uva e del Lambrusco Grasparossa (grapes and lambrusco wine festival), 11th-24th September in Castelvetro di Modena.
Sagra Provinciale dell'Uva (grapes and wine festival), 17th-18th September in Riolo Terme.
Sagra della Salamina da Sugo al Cucchiaio (pork salami festival), 22nd-25th and 29th-30th September in Madonna Boschi, Ferrara.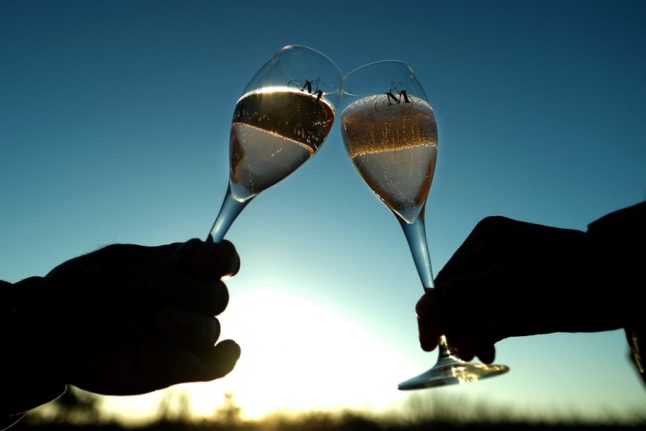 Photo by BORIS HORVAT / AFP
Lazio
Sagra della porchetta di Ariccia (spitted pork festival), 2nd-4th September in Ariccia.
Festa del Fungo Porcino (porcini mushroom festival), 8th-25th September in Lariano.
Sagra del Ciammellocco (ciammellocco biscuit festival), 10th-11th September in Cretone.
Sagra degli Gnocchi (gnocchi festival), 16th-18th September in Castelnuovo di Porto.
Lombardy
Sagra della Rana (frog festival), 2nd-4th September in Sartirana Lomellina, Pavia.
Sagra dei Crotti (natural cave cellars festival), 3rd-4th and 10th-11th September in Chiavenna, Sondrio.
Sagra del Risotto (risotto festival), 12th-15th September in Cergnago, Pavia.
Fungolandia (mushroom festival), 3rd-11th September in Valle Brembana.
Sicily
Sagra del Nocattolo (nocattolo almond biscuit festival), 4th September in Nicosia.
Sagra dell'Arancino (fried arancino rice ball festival) 8th-11th September in Ficarazzi.
Festa della Noce (walnut festival), 30th September-9th October in Motta Camastra.
Cous Cous Fest, September 16th-25th, San Vito Lo Capo.
Piedmont
Gusto di Meliga (sorghum festival), 18th September, Chiusa di San Michele.
Sagra del Pomodoro (tomato festival), 2nd-4th September, Cambiano.
Fiera Nazionale del Peperone (bell pepper festival), 2nd-11th September, Carmagnola.
Puglia
Sagra del Maiale (pig festival), 2nd-4th September, Villa Baldassarri, Lecce.
Sagra della Zampina del Bocconcino e del Buon Vino (zampina, bocconcino and good wine festival), 30th September-2nd October, Sammichele di Bari.
Tuscany
Sagra della bistecca (steak festival), 1st-4th September in Badia al Pino, Arezzo.
Festa della mora (blackberry festival), 3rd-4th September in Vaglia.
The 50th annual Expo del Chianti Classico (Classic Chianti Expo), 8th-11th September in Chianti.
Settimana del Miele ('honey week'), 9th-11th September in Montalcino.
The 57th annual Sagra del Cinghiale (wild boar festival), 7th-11th September in Capalbio.
Umbria
Primi d'Italia (national first courses festival), 29th September-2nd October in Foligno.
This list is not exhaustive. Did we miss out your favourite September sagra? Leave a comment below to let us know.