For members
Italian elections: What are the party policies that affect foreigners in Italy?
With Italy's September 25th general election fast approaching, we take a look at the main parties' key policies affecting foreign nationals.
Published: 30 August 2022 11:16 CEST
Updated: 14 September 2022 10:20 CEST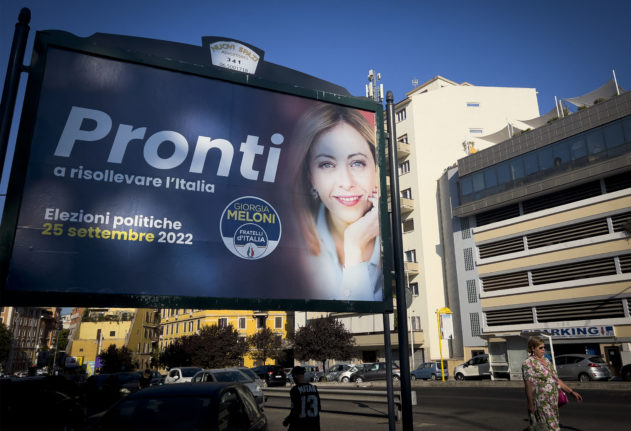 A campaign poster for Giorgia Meloni, far-right leader of the Brothers of Italy party, reads 'Ready to raise Italy up'. Photo by Alberto PIZZOLI / AFP.
EXPLAINED: When will Italy have a new government?
After general elections delivered a win for Giorgia Meloni's Brothers of Italy party, the process of forming the next Italian government begins this week. Here's a look at what's likely to happen and when.
Published: 11 October 2022 14:20 CEST