For members
Passports: What are the post-Brexit rules for dual-nationals travelling in Europe?
People who have more than one citizenship often hold multiple passports, so what does this mean for crossing borders? Here's what you should know.
Published: 1 September 2022 17:18 CEST
Updated: 4 September 2022 09:11 CEST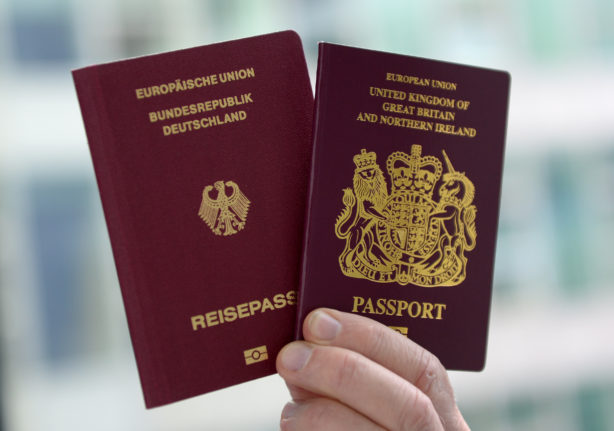 A person holds a German and British passport. Photo: picture alliance / Britta Pedersen/dpa-Zentralbild/dpa | Britta Pedersen
For members
REVEALED: Countries fear non-EU travellers face delays under new EES border checks
A number of countries in Europe's Schengen area admit they fear delays and insufficient time to test the process ahead of new, more rigorous EU border checks that will be introduced next year, a new document reveals.
Published: 23 November 2022 16:33 CET