For members
EXPLAINED: Five ways Italy's 2022 elections will be different
Italy's 2022 elections are just over a week away, but there are a few reasons why they won't be like any vote Italy has held before.
Published: 12 September 2022 17:42 CEST
Updated: 15 September 2022 15:06 CEST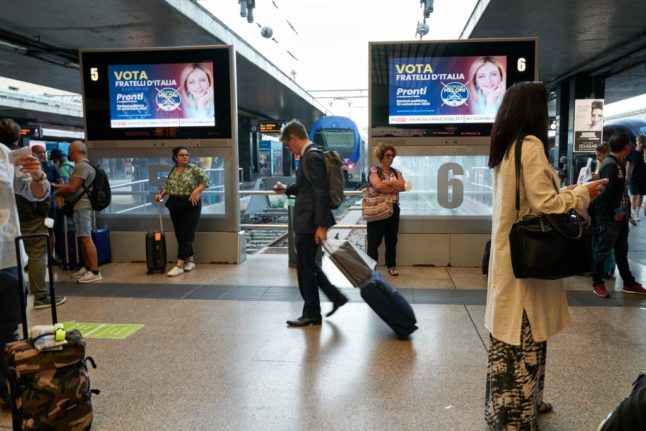 Campaign posters for Brothers of Italy (Fratelli d'Italia) at Rome's Termini train station. Italy is getting ready to go to the polls on September 25th. Photo by Andreas SOLARO / AFP
EXPLAINED: When will Italy have a new government?
After general elections delivered a win for Giorgia Meloni's Brothers of Italy party, the process of forming the next Italian government begins this week. Here's a look at what's likely to happen and when.
Published: 11 October 2022 14:20 CEST