For members
Italian elections: Five key points from the Meloni vs Letta debate
Giorgia Meloni clashed with Enrico Letta in Monday night's livestreamed debate - the only one to take place between the two main Italian party leaders before the election. Here are five key takeaways from the debate.
Published: 13 September 2022 17:00 CEST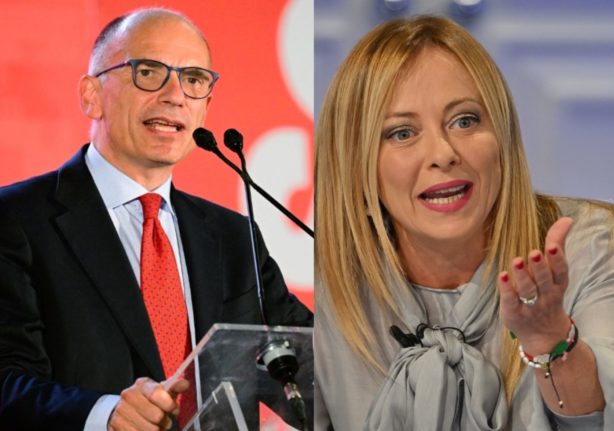 Enrico Letta (L) and Giorgia Meloni went head-to-head on Monday in the only debate between the two main party leaders ahead of Italy's elections. Photos: Alberto Pizzoli/AFP
Italian PM Meloni hails 'frank' talks in Brussels
Italy's Prime Minister Giorgia Meloni hailed "very frank and very positive" talks with EU chiefs in Brussels on her first international trip since taking power.
Published: 3 November 2022 10:06 CET
Updated: 4 November 2022 11:33 CET