For members
The Italian vocabulary you'll need to follow the elections
Italian political goings-on are famously unpredictable, but they don't have to be impossible to understand. Here's a guide to the words and phrases you need to know ahead of Italy's crucial elections this Sunday.
Published: 20 September 2022 17:19 CEST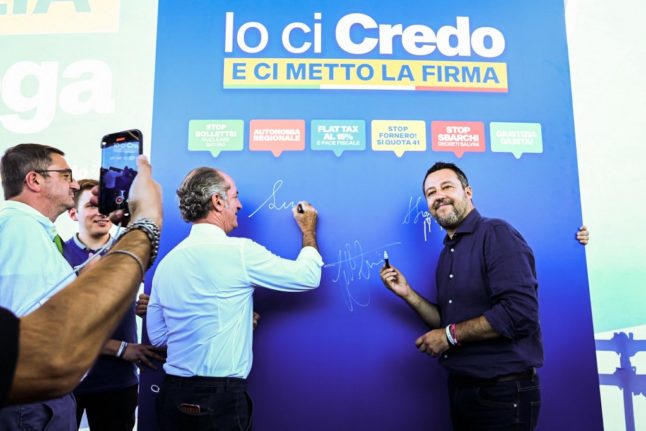 League party leader Matteo Salvini (R) signs a campaign poster reading "I believe in it and I'll put my signature on it". (Photo by Piero CRUCIATTI / AFP)
What role will Berlusconi play in Italy's new government?
Nine years after being convicted of tax fraud, 'immortal' Silvio Berlusconi is set to return to the Senate and seeks a 'director' role in the new Italian government.
Published: 26 September 2022 15:41 CEST