For members
MAP: How Italy turned 'blue' in Sunday's historic elections
After Italy's right-wing alliance won a big majority in Italy's elections, maps show how the vote went in their favour across almost all parts of the country.
Published: 26 September 2022 17:46 CEST
Updated: 27 September 2022 12:51 CEST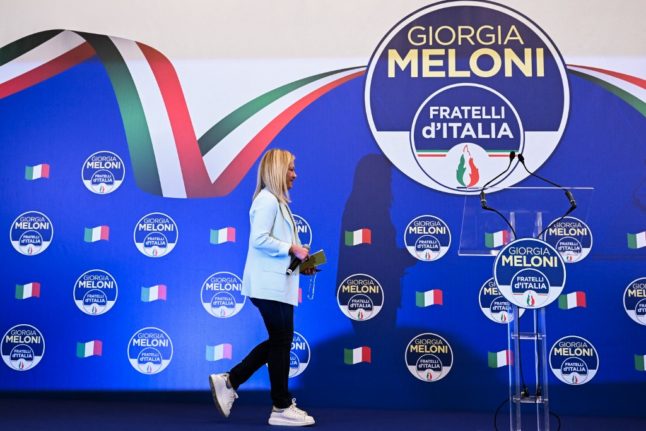 Giorgia Meloni, Brothers of Italy party leader, is on course to become prime minister after a landslide election win for her coalition. Photo by Andreas SOLARO / AFP
EU ministers hold crisis talks after migrant ship row between Italy and France
European interior ministers met in Brussels on Friday to discuss the latest migrant crisis – a move that was precipitated by Italy's controversial clash with France over the handling of refugees.
Published: 25 November 2022 13:23 CET