For members
What are the rules on using wood-burning stoves in Italy?
Sales of wood burners have increased since the start of the energy crisis, but some Italian regions have rules regulating their use. Here's where and how they apply.
Published: 3 October 2022 13:36 CEST
Updated: 9 November 2022 08:58 CET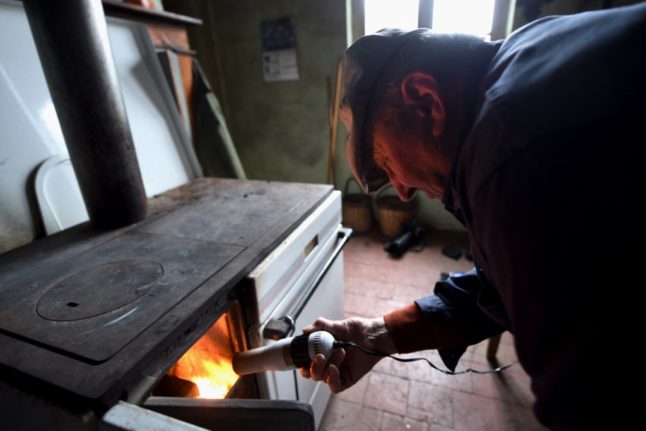 Some Italian regions offer financial incentives for those who choose to replace their old stoves or fireplaces with new wood burners with a five-star energy rating. Photo by Jean-Francois MONIER / AFP
Lights out: How Christmas in Italy will be different this year
As the European energy crisis continues, some cities in Italy have chosen to save on electricity by downsizing regular Christmas displays, thus making this year's festivities a little less flashy.
Published: 24 November 2022 15:25 CET