Monday
Ischia rescue efforts continue – Rescue teams are continuing their search for survivors after an avalanche on the island of Ischia left at least seven people dead, with more missing.
A wave of mud and debris hit the small town of Casamicciola Terme early Saturday morning, engulfing at least one house and sweeping cars down to the sea.
READ ALSO: Italy declares state of emergency after deadly Ischia landslide
Italy's government on Sunday declared a state of emergency and released an initial €2 million in relief funds.
Tuesday
Ruling on vaccine mandates – Italy's Constitutional Court will rule on the legality of compulsory vaccination against Covid-19 on Tuesday, November 29th.
Judges will be asked to determine whether or not vaccine mandates introduced during the pandemic – which applied to healthcare and school staff as well as over-50s – breached the fundamental rights set out by Italy's constitution.
Several Italian courts have previously upheld the vaccine oblication, with one Lazio court ruling in March 2022 saying the question of constitutional compatibility was "manifestly unfounded".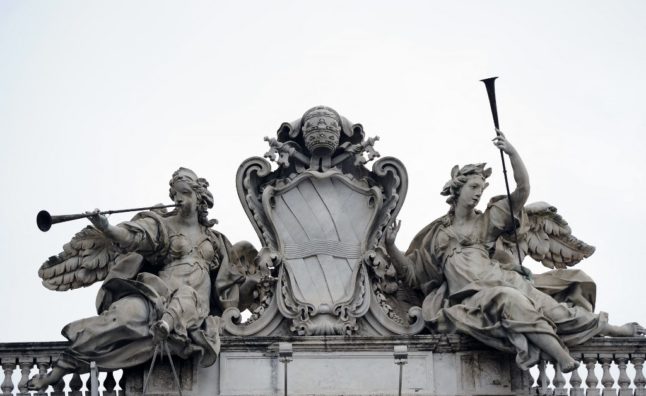 Members of Italy's Constitutional Court will meet on Tuesday to determine whether Italy's Covid vaccine mandates were constitutional. Photo by FILIPPO MONTEFORTE / AFP.
Wednesday
Italy's budget deadline – The Italian government has until Wednesday, November 30th to send the text of the 2023 budget law to Brussels for scrutiny.
Once greenlighted by the EU Commission, the bill will go back to parliament, with both chambers having until December 31st to sign off on it.
READ ALSO: Key points: What Italy's new budget law means for you
Thursday
Milan's Christmas market – One of Italy's most popular Christmas markets will open on Thursday, December 1st.
Stalls in Milan's iconic Piazza Duomo will be open every day from 9am to 9pm until January 6th. Businesses will be selling everything from Christmas decorations to regional food delicacies.
Milan's isn't the only Christmas market in Italy to open on this date; those hosted by Cagliari in Sardinia and Andalo in the Dolomites will also kick off on Thursday.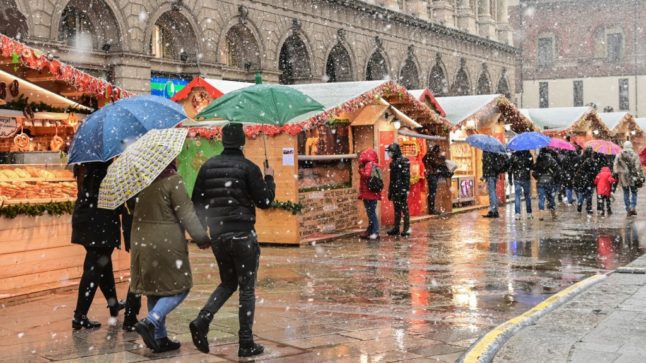 People walk across a Christmas market in downtown Milan as snow falls on December 8, 2021. Photo by MIGUEL MEDINA / AFP.
Friday
National transport strike – A 24-hour national strike affecting airline and rail travel as well as local public transport will take place on Friday, December 2nd, likely creating some disruption for people travelling to, from and across Italy.
Staff from Spanish airline Vueling and local public transport operators in the Italian cities of Udine, Trieste, La Spezia, Naples, Foggia and Bari have already announced that they will take part in the strike.
According to the latest local media reports, disruption might also affect travel on Milan's ATM lines. 
As always, The Local will keep you updated on the strike over the following days.
Saturday
Ski resorts open – All ski resorts managed by the popular Dolomiti Superski association will open on Saturday, December 3rd, offering winter sport enthusiasts a total of 1,200 kilometres of ski slopes. 
Despite early fears that an unusually warm November would force operators to postpone the opening date, the resorts are now expected to regularly open to the public on Saturday thanks to the rigid temperatures of the past week.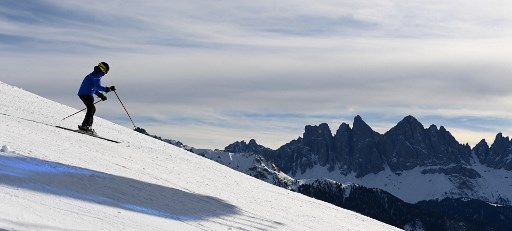 Italy's Alpine Dolomiti Superski resorts will Saturday, December 3rd. Photo by Christof STACHE / AFP.
Sunday
Free museum Sunday – People across Italy will be able to visit museums for free once again this Sunday, December 4th, under the nationwide Domenica al Museo or 'free museum Sundays' scheme allowing ticketless entry on the first Sunday of every month.
Find out more about how it works here.
WW2 bomb disposal – Around 900 residents of the eastern Italian city of Pesaro will be asked to temporarily evacuate their homes on Sunday, December 4th to allow for the safe disposal of a 500-kg US-made World War II bomb.
The device is located in the Case Bruciate area, next to the A14 highway.
A hotline will be set up in the following days to give residents all the necessary info. 
The closure of the A14 highway on the day is being considered by local authorities.