It may seem like people in Italy (and much of the world) have been hit with bad news almost non-stop for the past few years. From the coronavirus pandemic to the invasion of Ukraine sparking the energy crisis, there has been little respite.
It's little wonder then that many people in Italy reported feeling overwhelmingly "gloomy", "scared" or "melancholy" in 2022 according to a recently-published study by research institute Censis, which takes an annual snapshot of the national mood.
But, while we couldn't leave the cost of living crisis behind us in 2022, the outlook for the next twelve months isn't totally bleak.
Here are seven reasons to feel optimistic about life in Italy this year.
Tax bonuses
Each year, the Italian government provides a number of tax deductions to encourage residents to engage in economy-boosting, energy-saving or otherwise worthwhile projects.
And the 2023 budget bill has recently extended many of last year's bonuses – including the popular building 'superbonus' – into the new year.
READ ALSO: From renovations to cinema tickets: The Italian tax 'bonuses' you could claim in 2023
There's a lot of annoying paperwork involved in claiming these rebates, but getting all the necessary documents sorted might ultimately save you tens of thousands of euros.  
You can read more about the tax bonuses available in 2023 HERE and find our guide to the 2023 superbonus is HERE.
A better year for public holidays
National holidays in Italy are always taken on the day they fall on that year rather than being moved to the nearest Monday as is the case in some other countries. This means that if a certain holiday is on a Saturday or a Sunday, there's no extra day off.
It also means that there are 'good' holiday years and 'bad' ones, and, while 2022 wasn't a particularly good one – four public holidays fell on a weekend – 2023 only has one such holiday, making it a better year for long weekends and days off.
Six of 2023's public holidays will fall either on a Monday or a Friday, creating five three-day weekends and a four-day one.
READ ALSO: Calendar: How to make the most of Italy's public holidays in 2023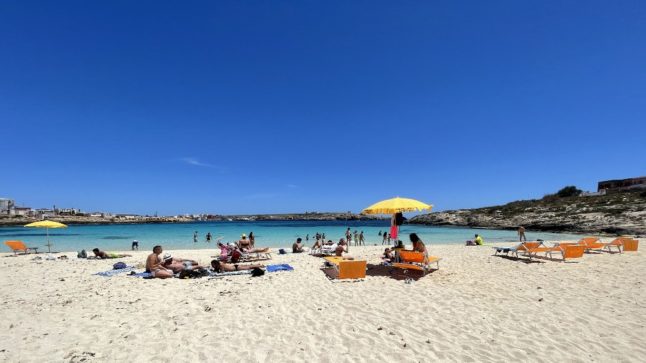 Only one Italian public holiday will fall on a weekend day in 2023. Photo by Alberto PIZZOLI / AFP
The energy crisis has been contained
After months of negotiations, EU energy ministers finally agreed on a EU-wide gas price cap on December 19th.
The measure will come into effect on February 15th and will prevent gas price spikes Europe-wide from exceeding 180 euros per megawatt hour for more than three days in a row – as happened for over 40 days between August and September of last year.
Granted, the price cap won't bring tariffs back to pre-crisis levels, but it should prevent prices in Italy as well as in other EU countries from reaching the eye-watering figures recorded last year.
READ ALSO: What will your Italian energy bills look like in 2023?
Italy also reached gas supply deals in 2022 with several countries which help reduce its previously heavy reliance on Russia. Other solutions, including expanding renewable energy infrastructure, are long-term projects which won't show results for many years.
Energy prices overall are still high in Italy but, compared to the alarm many felt almost one year ago, the energy situation is definitely something to be optimistic about.
First four-day working week trial in the country
Italy will be taking its first steps toward the implementation of a four-day working week in 2023. 
The country's biggest banking group Intesa Sanpaolo has announced it will offer staff the option of a four-day working week on the same salary, beginning at some point in January.
This will be the first four-day working model to ever be put into effect in Italy by a major company. 
As such, the measure has been described as a "revolution" that many hope will inspire more Italian businesses to offer four-day working options.
Italy-UK driving agreement  
For many British nationals living in or planning a move to Italy, the question of whether or not the UK and Italy would reach a post-Brexit deal on driving licences has been a major source of anxiety for almost three years.
So it was a relief to receive the news at the end of 2022 that the two countries had finally signed an agreement.
The deal means British residents can exchange their UK-issued licence for an Italian one without the need to retake their driving test, the British government said.
READ ALSO: Q&A: What to know about the Italy-UK driving licence agreement
More details will come once the agreement is ratified and comes into force at an as-yet-unknown future date, but for now British nationals will be able to continue driving in Italy on UK licences as the grace period originally set to expire on December 31st 2022 was extended to the end of 2023.
See everything we know about the deal so far here.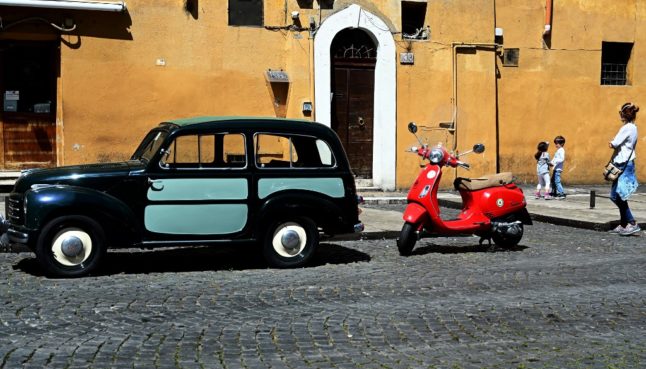 The UK and Italy reached a long-term agreement on driving licences in late December. Photo by Vincenzo PINTO / AFP
The return of major live music events
International music stars will make their return to Italian stages in 2023 following years of absence due to the pandemic.
After over two years of social restrictions and limits on public gatherings, there are plenty of major concerts to look forward to in the summer. 
Rome will welcome artists such as Bruce Springsteen (May 21st), Muse (July 18th) and Imagine Dragons (August 5th) while Milan will host performances from Red Hot Chili Peppers (July 2nd), Arctic Monkeys (July 15th) and The Weeknd (July 27th).
New air travel routes announced
People living in – or regularly visiting – Italy will benefit from a slew of new international air travel routes this year. 
ITA Airways has announced new weekly connections to San Francisco, Washington, Rio de Janeiro, Riyadh, New Delhi and the Maldives. 
EasyJet will roll out a number of new flights departing from their Milan Malpensa hub, including to Madeira, Lisbon, Rovaniemi (Finland) and Paris Beauvais. 
And Ryanair plans to introduce more flights to locations such as Dublin, Cork, Liverpool and Edinburgh.