For members
Antipasto to amaro: What to expect from every step of an Italian dinner
Whether you're going out to dinner in Italy or have been invited to over to a friend or extended family member's home, here's what to expect from an Italian meal.
Published: 14 March 2023 17:26 CET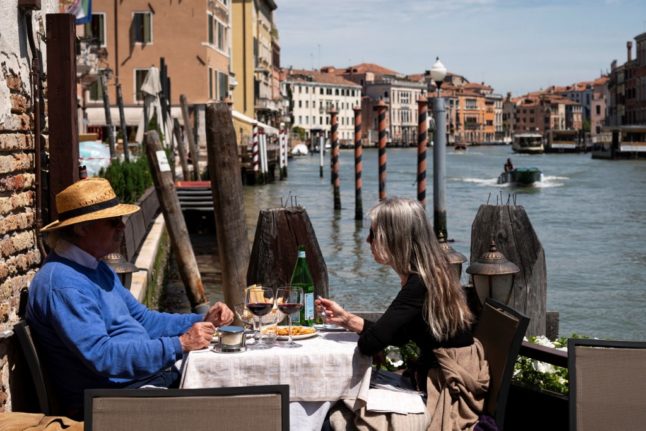 Tourists enjoy a meal at a Venice restaurant. Photo by Marco Bertorello / AFP.
For members
Reader question: What time do people eat dinner in Italy?
If you're planning to book a restaurant or want to invite your Italian friends or neighbours over for dinner, here's a look at what time the evening meal is normally eaten in different parts of the country.
Published: 7 March 2023 09:47 CET