For members
The one pasta dish you have to try from each of Italy's regions
We don't know about you, but we can't imagine anything better than travelling Italy from top to toe, sampling the culinary delights of each of the places you stop at along the way.
Published: 21 May 2018 14:55 CEST
Updated: 28 November 2020 16:11 CET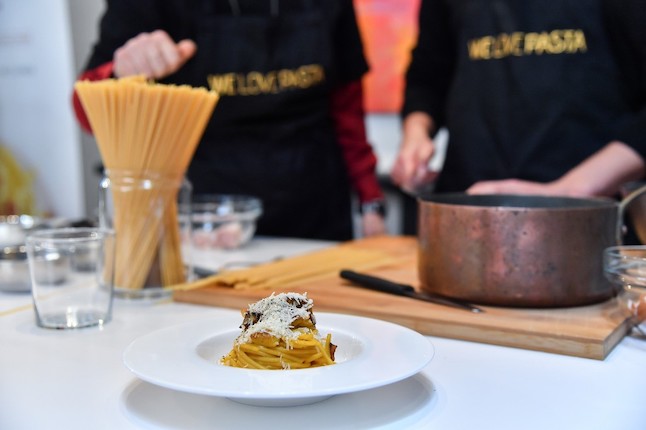 Freshly made spaghetti carbonara in Rome. Photo: Andreas Solaro/AFP
Why some of Italy's food festivals are 'fake' – and how to pick the best ones
Italy's countless sagre, or food fairs, are an autumn highlight. But how do you find the best events - and avoid the more commercial ones? Reporter Silvia Marchetti explains.
Published: 13 October 2022 17:22 CEST
Updated: 16 October 2022 06:05 CEST