For members
From football to tiramisu: A look at Italy's deepest rivalries
Before the 19th century Italy as a country didn't exist. Instead, the peninsula was divided into several independent city-states and republics, each with its own distinct identity.
Published: 5 February 2019 16:48 CET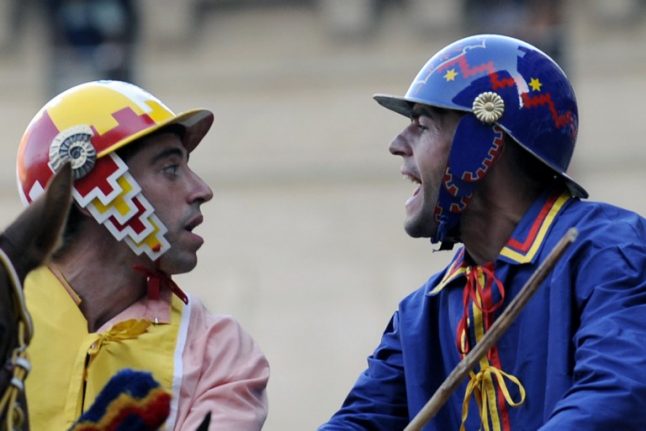 Rival jockeys jostle during Il Palio in Siena. Photo: Giuseppe Cacace/AFP
La Bella Vita: Pasta, coffee, and the signs you're becoming Italian
From how your eating habits become more Italian (without you even realising it) to the best ways to prepare and drink coffee, our new weekly newsletter La Bella Vita offers you an essential starting point for eating, talking, drinking and living like an Italian.
Published: 21 January 2023 10:03 CET
Updated: 23 January 2023 09:01 CET