For members
Italy introduces eco-tax on polluting cars: Here's how it works
From March 1st, drivers buying a new car in Italy will have to pay a penalty for choosing a polluting model – but they can benefit from discounts of up to €6,000 for taking home an electric vehicle.
Published: 1 March 2019 14:33 CET
Updated: 2 March 2019 14:32 CET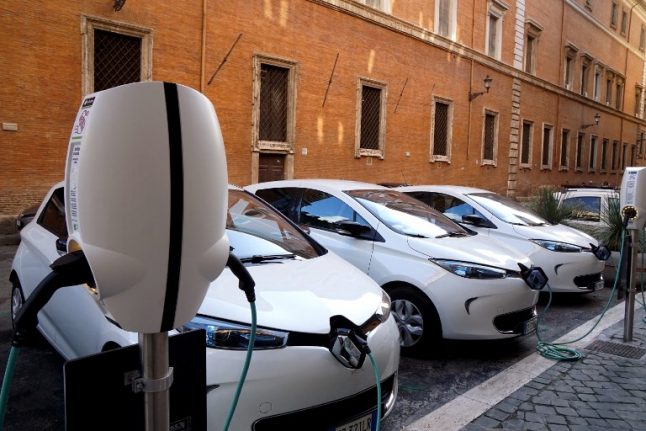 Electric cars like these could become a more common sight on Italy's streets. Photo: Gabriel Bouys/AFP
For members
EXPLAINED: The traffic signs you need to know about when driving in Italy
When you start driving on Italy's roads, you'll need to get to grips with a host of new signs and symbols. Here are some of the most common ones you should know about.
Published: 17 June 2022 17:00 CEST