Vittoria P. is one of thousands of Italian school teachers set to return to her place of work at the beginning of September, two weeks before students are due back in class after a 
six-month closure due to coronavirus
.
But for Vittoria, going back to her job at a state middle school means leaving her husband and five-year-old son behind in the southern province of Taranto, and travelling to temporary accommodation near Turin, more than 1,000 kilometres away in the north of the country.
Vittoria last year flew back and forth "six or seven times" between Turin and her family home in the south, explaining that her parents paid for the plane tickets as her salary "barely covers" her living expenses.
As well as being costly and inconvenient, she says that having to work so far away from her home and family is "painful".
"I'm glad to have work, but it means leaving my son, and for the administration which decides our placements this is not considered a valid reason for me to remain in my home province," she says.
Vittoria says she had little choice but to accept the offer of an open-ended contract in Turin last year, explaining that she wasn't given a position closer to home as competition is much fiercer for teaching jobs, as well as other types of state employment, in the poorer south of the country.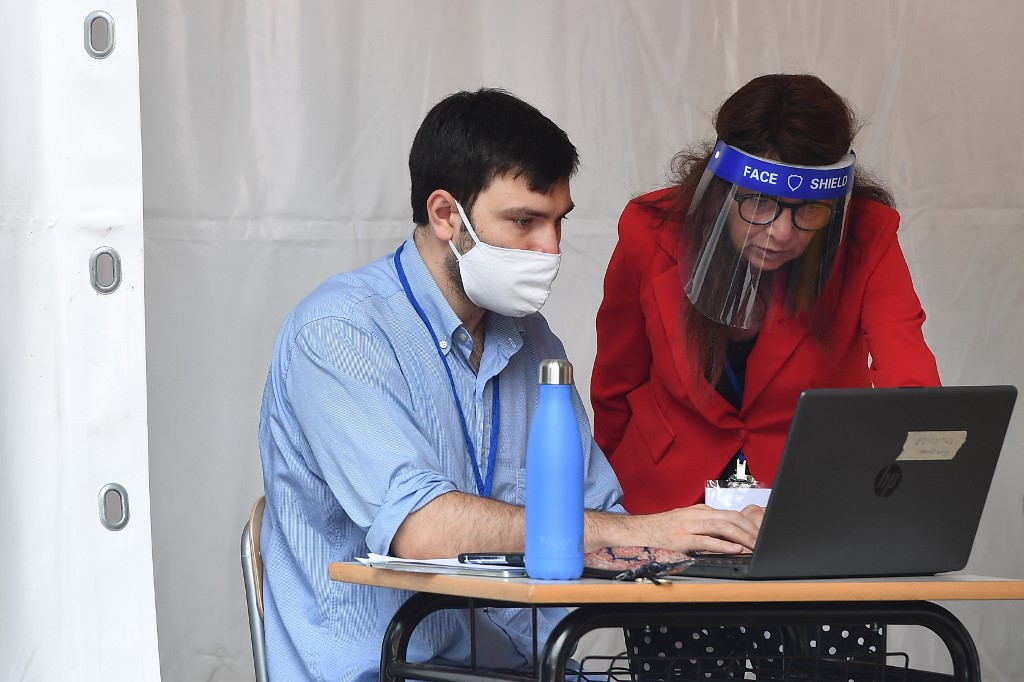 Photo: AFP
Olga Perch (not her real name), an Italian state school teacher campaigning to change the system, estimates the total number of teachers affected at "possibly tens, possibly hundreds of thousands."
These displaced teachers, or "immobilizzati", are "obliged to teach for years in strange cities or provinces without any chance to move back home. Actually they are always on the move, always with their suitcases ready," she tells The Local.
While there is no data available showing how many teachers work outside of their home province or region, more than 108,000 applications for transfers were processed this year according to
official figures
. 55 percent of these requests were approved.
Elisabetta, a teacher from Florence who lives in Milan, was among those who tried unsuccessfully this year to be transferred closer to home.
"I cannot plan to rent a proper house, since every year I'll be trying to be transferred: I don't know where I will be living," she says. "My salary doesn't allow me to travel monthly to Tuscany where my family is, pay the rent and live a decent life in Milan, one of the most expensive cities in Italy."
"Even though this was my first attempt to get a different assignment, I have already understood that the system is at fault when it comes to respecting the rights of teachers who work outside of the city where their own families live."
Getting moved to a school closer to home is difficult, Olga says, because of "a complicated system of regulations, obligations, constraints and restrictions that affect teachers' mobility contracts agreed between the government and trade unions."
Some teachers take legal action, but this is not always successful either, she notes.
But now teachers are banding together online to campaign for reforms to the system – which they say are urgently needed now due to the potential risk of spreading coronavirus from one part of the country to another.
"Even these days, at the peak of the debate about the reopening of schools, nobody seems worried by the fact that thousands of teachers will travel weekly hundreds of kilometres across the country, shuttling from north where they teach by car, by train or by plane to the south, to their homes in the islands of Sicily and Sardinia, where their families live – spouses, children and elderly parents," Olga says.
"Thus, unwillingly and maybe silently, they will be responsible for spreading the virus all over Italy, putting public and their own health at risk."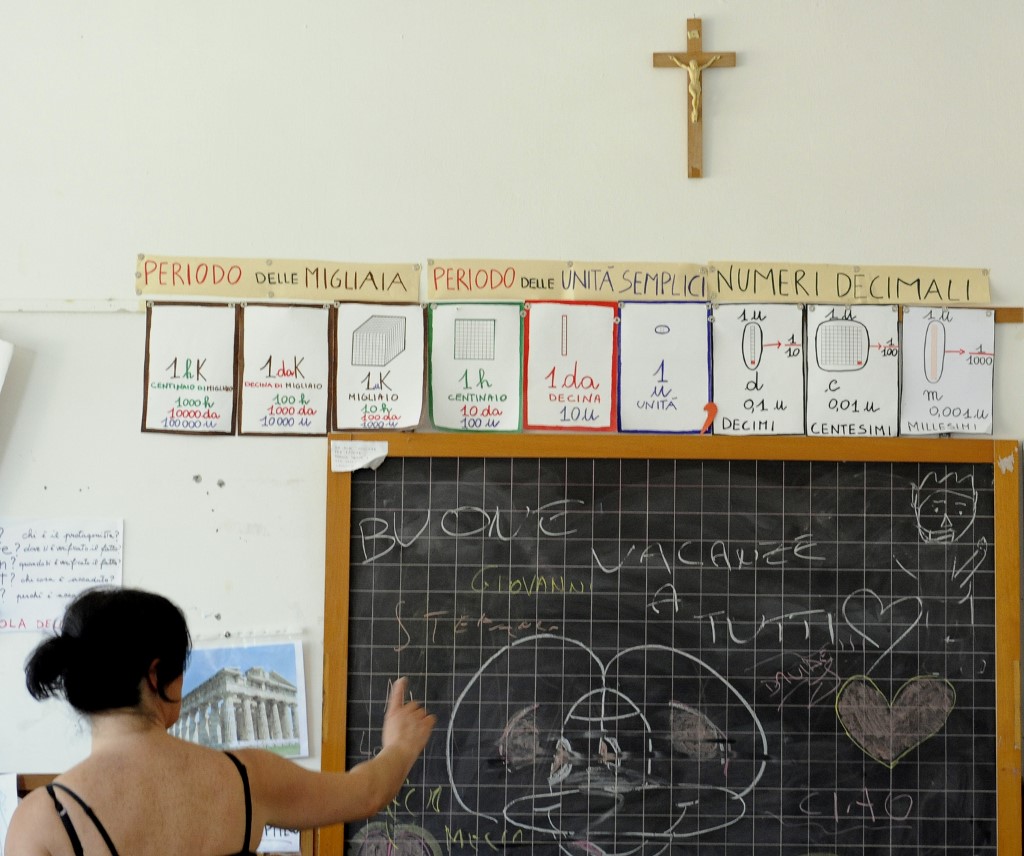 Photo: AFP
In July, Olga launched a
Facebook group
for teachers campaigning for change and also began a petition to the Italian Senate, demanding the government "intervene to solve this long-standing problem as a matter of urgency due to the Covid-19 pandemic."
The petition attracted 2,001 signatures in just 48 hours, before she closed it in order for group members to be able to submit it in person to the education minister, as well as to the Senate. 
But with just days to go now before teachers must be back at their places of work, it looks as though nothing will change for this academic year – even though Olga points out that some teachers are yet to find out where they will be posted, and that many will be informed with just one day to make costly travel arrangements.
Vittoria, who says she has "mixed feelings" about going back to work next week, insists the government should have looked at improving the system before now, perhaps using an emergency decree to do so if necessary.
"There is a lot of discussion of managing risks when going back to school, but no one is talking about this particular risk," she says. "Something has to change."