Mario Draghi was formally sworn in as Italy's new prime minister on Saturday, following weeks of instability in the eurozone's third-largest economy.
The respected economist credited with saving the monetary union in 2012 now faces a major challenge in turning around Italy's devastated economy, as the coronavirus pandemic continues to take hundreds of lives each day. 
Here are the top issues Draghi will have to tackle as prime minister:
Economic crisis
Italy is currently in its worst recession since World War II, brought about by the pandemic. But growth was already moribund before the coronavirus crisis, exacerbated by the highest debt-to-GDP ratio in the eurozone after Greece. 
Italy's gross domestic product fell by a staggering 8.9 percent last year, according to preliminary data, after it became the first European country to face the full force of Covid-19.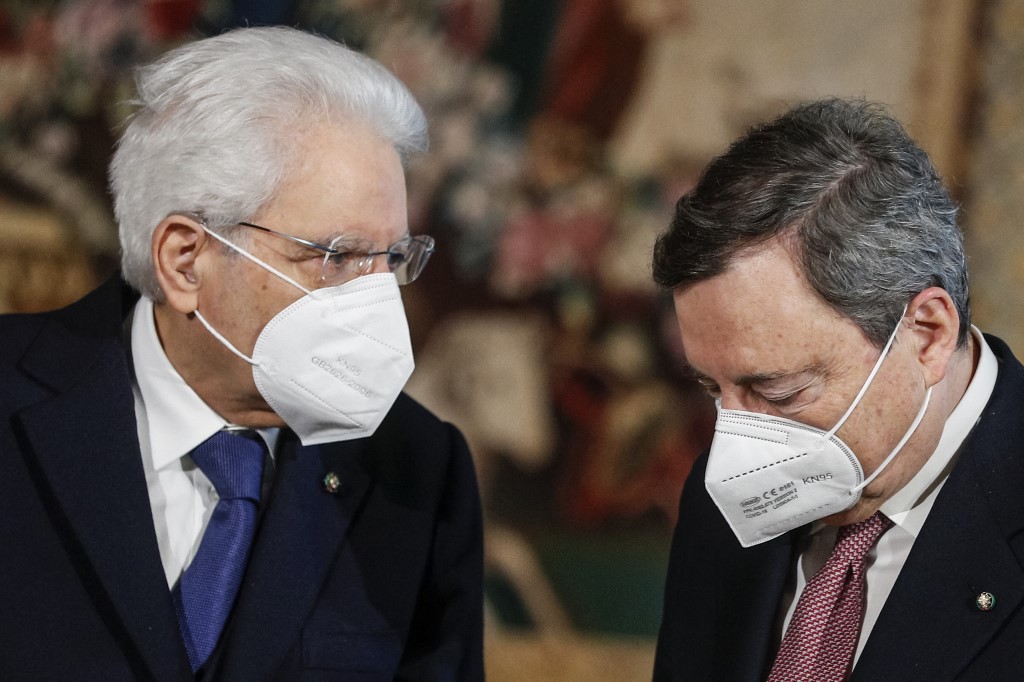 Draghi will have to tackle Italy's worst recession since World War II. Photo: AFP
A nationwide lockdown in March and April paralysed much of the country's economic activity, as did new restrictions imposed at the end of the year to confront a second wave of the virus.
Shuttered businesses have thrown waves of people out of work, even before a freeze on job dismissals is due to end next month. Around 426,000 people have lost their jobs since February 2020, with disproportionately high numbers of women and the young. 
Draghi will be able to turn to the more than 200 billion euros ($242 billion) in grants and loans expected in Italy as part of the European Union's recovery fund.
But the previous government collapsed in a dispute over how to spend the windfall, with conflicting demands for immediate stimulus measures and long-term structural reforms.
READ ALSO: These are Italy's new government ministers under Mario Draghi
Rome has until April to submit a spending plan for the EU funds to Brussels.Italy's economy is weighed down by longstanding structural issues, from low labour productivity and choking red tape in public administration and the courts to low foreign investment and an underperforming educational system.
After a promising start in December, Italy's vaccination programme has slowed, a trend politicians have blamed on supply shortages. Only 1.2 million people have received two doses of Covid-19 vaccine, out of a population of 60 million, according to health ministry data Friday.
Healthcare emergency
Over 92,000 people have died of Covid-19 in Italy, which has seen more than 2.6 million of cases of coronavirus.Draghi will be charged with accelerating the pace of vaccinations while trying to impede transmission of new strains of coronavirus already appearing across the country.
"We need quick decisions because the course of the virus and its variants are certainly not slowing down for a government crisis," said the independent health think tank GIMBE on Thursday.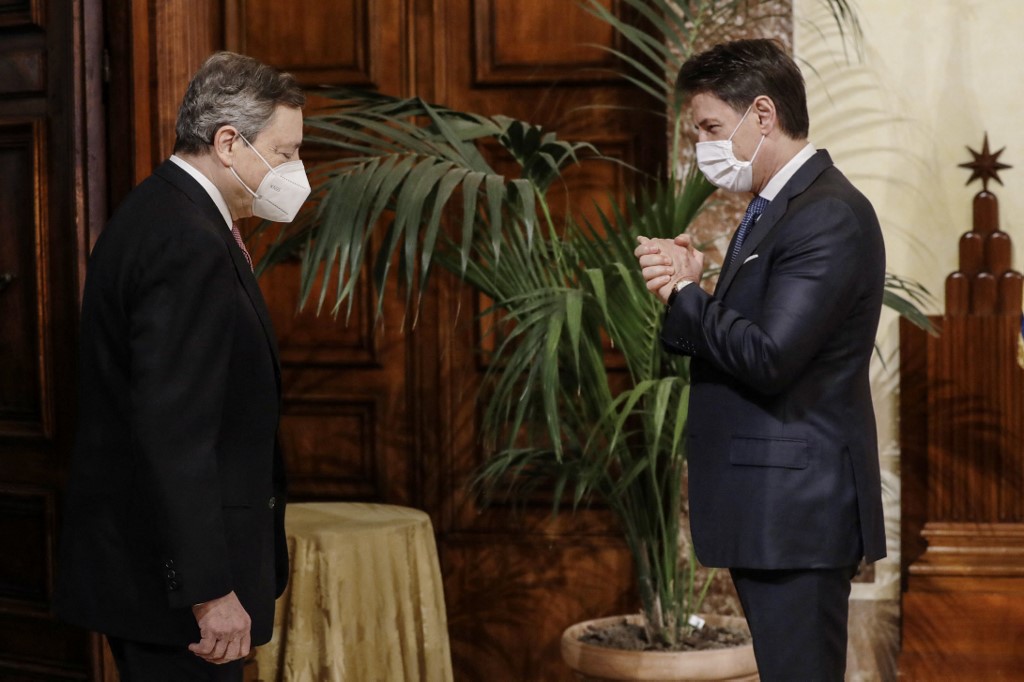 Draghi secured the support of most Italian political parties, after the Giuseppe Conte's centre-left coalition collapsed. Photo: AFP
Politics
Draghi's priorities will become harder to execute if he faces the same internal dissent that brought down the last government under Giuseppe Conte. 
For now, he has behind him a coalition of virtually all of Italy's parties in parliament, from the left-leaning Democratic Party to the far-right, populist League led by opposition leader Matteo Salvini.   
He personally enjoys robust popular support, with 62 percent of Italians showing confidence in the leader, according to a survey in La Stampa daily conducted February 5.
READ ALSO: How are Italy's prime ministers chosen?
But experts warn his political capital could soon wane, particularly if he begins to push through reforms opposed by trade unions and others.  
"Politics, like nature, moves in cycles: honeymoon, plateau, decline," wrote political risk consultancy Policy Sonarin a note published Thursday.  
"Draghi is now in his honeymoon phase — no one will dare challenge him for several months. At some point, however, the tailwind will begin to fade away."